... sometimes end up well-glittered.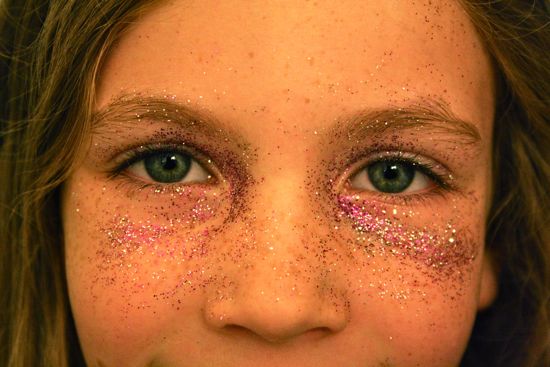 I don't know if this was meant for faces/skin or if Caitlyn's friends applied glitter glue to her eyelids. It took my dwindling supply of Mary Kay eye make up remover to get most of it off. And yes, it got in her eyes and made her cry.
But it looked really cool first!