I will not fall into the hexy/English paper piecing craze. Nope. Takes too long, all that handwork.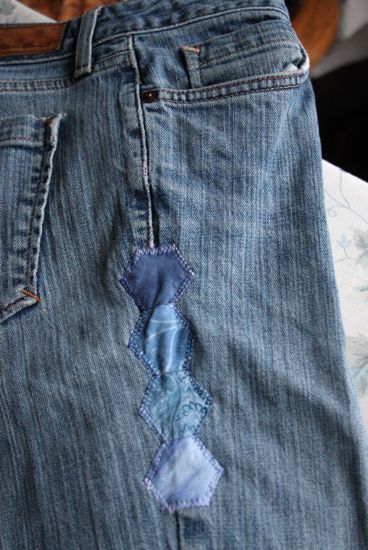 Well, except for maybe once in while. For useful things.
Like hiding the split seam on my jeans.
Really, these hexies (on both sides, for balance) have nothing to do with adding stealth quilting references to my clothes.
(By the way, the giveaway for the
latest version of the Charming Travelers
is open until Wednesday, Oct. 10. Leave me a comment on
this post
if you want to play!)