Part way through KCWC last week, I had a sudden insight: Right now, Caitlyn doesn't actually
need
any new dresses or skirts. She'll disagree with this assessment, of course. But I folded up those two floral prints and put them away for future sewing and focused on the knits. And the serger.
First up,
Figgy's
Tee for Two in the leftover teal floral.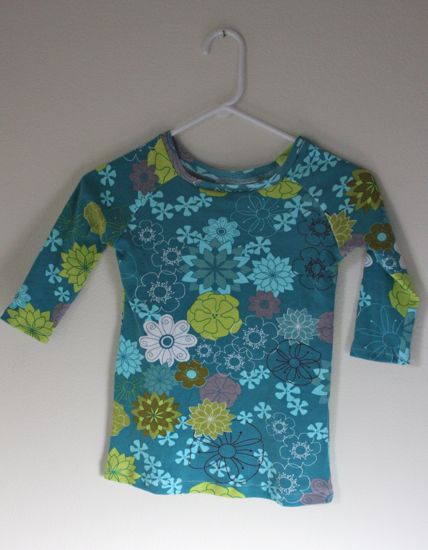 Kid-sized clothes sometimes look weird on full-size hangers.
I made the sleeves as long as I could with the fabric I had, thus the three-quarters-ness of them, but otherwise, I think this came together pretty well for a using-up-leftovers kind of project.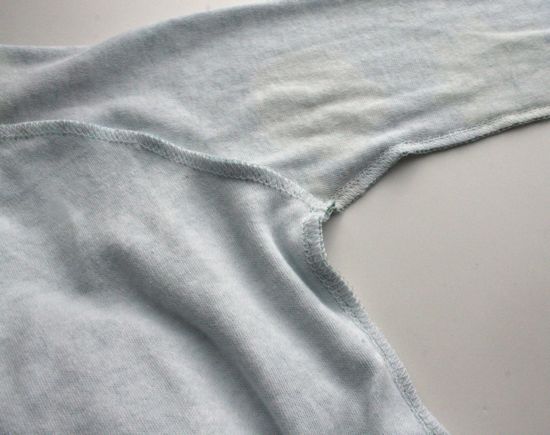 I used my neighbor's serger for most of this project. Fun stuff, serging. In hindsight, I don't think I had the tension quite right but all-in-all, it's not bad for a first time out with a new-to-me machine. I'd read so many things about how difficult sergers are to thread and was pleased to discover that while it's more complicated than a regular machine, I didn't think it was all that difficult.
Of course, I had to push my luck. I found a manual online that suggested the serger I was using could do a kind of overlocked hem/finishing stitch and I thought I'd try it. I made the adjustments as the manual instructed, but the results weren't anything I'd want readily visible. I reversed the instructions, restored everything to how it was at the beginning, and that was it. The serger didn't want to make any nice and tidy seams any more. I think the looper timing is off.
The hem and cuffs of the teal shirt are zigzagged with my regular, reliable Bernina. As is all the construction and details on this pink top,
McCall's 6157
: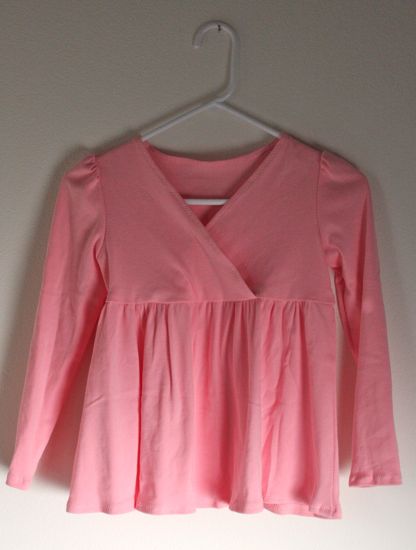 I think I need either more practice or a reference book for knits. I added strips of fusible interfacing (something I'd seen recommended over at
3 Hours Past
) to the shoulder seams and to the neckline to keep the knit from stretching. It may have worked for the shoulder seams, but the neckline stretched. It's wearable only because I thought to have Caitlyn put it on to get the cross-over part right. If I'd relied on pattern markings, it'd be all gappy up front. I'm going to blame the presser foot for this; when I finally switched to my walking foot for the hem, the stretching became less of a problem.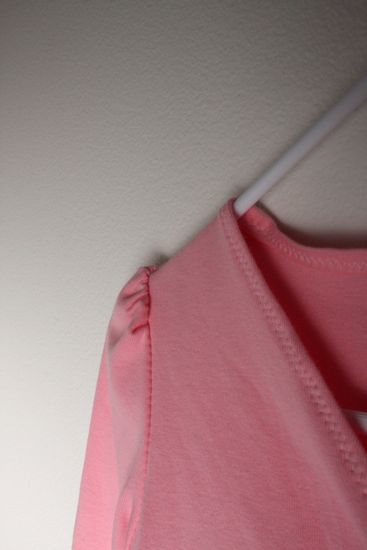 I do like how these gathered sleeves came out. Caitlyn was pretty excited about the sleeves as well, although not the gathered part. "Mama, you made a
long-sleeved
shirt!" Followed by a big hug. Points for Mama!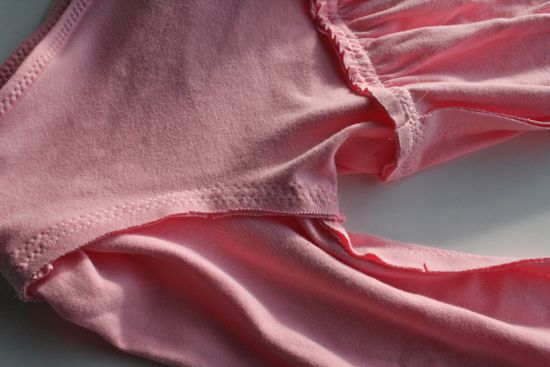 Doing two back-to-back knits, one on a serger and one on my regular machine, has provided a fine chance to compare the two. I double stitched a lot of the seams in the pink top to provide extra strength, but otherwise things are unfinished. And knits may not ravel like wovens, but the serger finish just seems so much more polished. I like the durability of the two-needle seam, the decreased bulk from trimmed seams, the general inner tidiness.
So, I need a serger. My general inclination is to find a serger with the bare minimum. I think what I said when I was in the market for a sewing machine was that I needed it to go forward and backward and that was it. I've got a solid machine that's held up well to garments, sewing, random mending, and two international moves. But I do find myself thinking now that more than two decorative stitches might be nice. So I'm wondering if perhaps settling for the bare minimum is really the smartest move now. If I'm wanting to expand my tool chest, as it were, maybe I should go whole hog.
If anyone has any serger-shopping wisdom, please share!