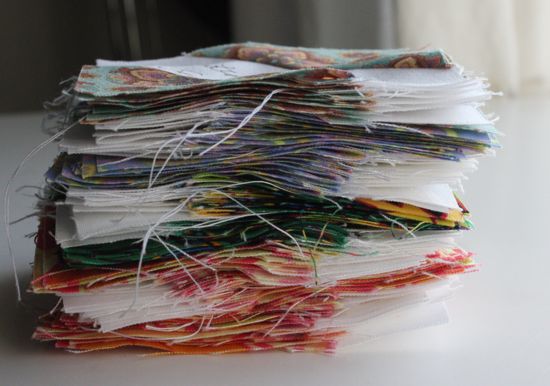 I've finished the 65 blocks for the
Crafty Blackbird's Siggy Block Swap
. Assuming we don't have any drop-outs in Round 2, I'll have a bit more than 120 blocks to play with when the blocks come back to me.
And then I'm done. Really. No Round 3 for me. I've got to focus on getting some of those WIPs in the sidebar done!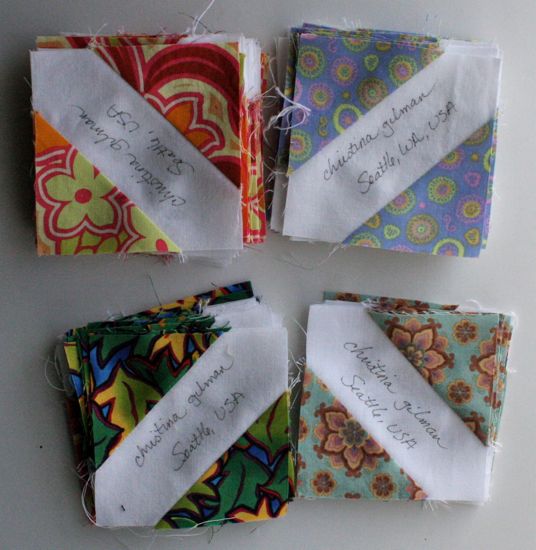 There are some fun things popping up in the Flickr group as people start playing with the blocks from
Round 1
. I'm seriously impressed by the folks who have turned a pile of randomly colored blocks into layouts organized by color spectrum!