Just when I thought I'd manage to get all caught up on all my Block of the Month projects, it had to go and become July. I'm now behind in all three BOMs, again, and likely to stay there for the rest of the summer.
Quilting is a cold-weather hobby, right? Summer is time for garden projects and food preserving projects and doing-things-with-Caitlyn projects.
Back at the Craftsy BOM, in April, the blocks were all about English paper piecing. I don't think I'll take this up an a regular thing (best wishes to all those doing FatQuarterly's English paper piecing Quilt-Along,
HexyMF
, with your
518
hexagons!) since I'm feeling rather intimidated by all the hand-sewing that goes into a full quilt done this way. Also, hexagons? Not really my thing. But they were a fun take-along project for Caitlyn's
swimming lessons
earlier this month.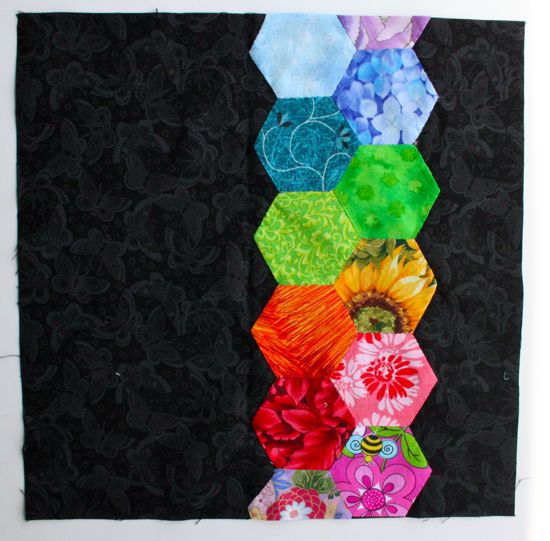 This came out so much better than I expected. I really like how the hexies are there but not representational. They are just blops of color, which lets the color and the fabric speak more than the hexagons themselves.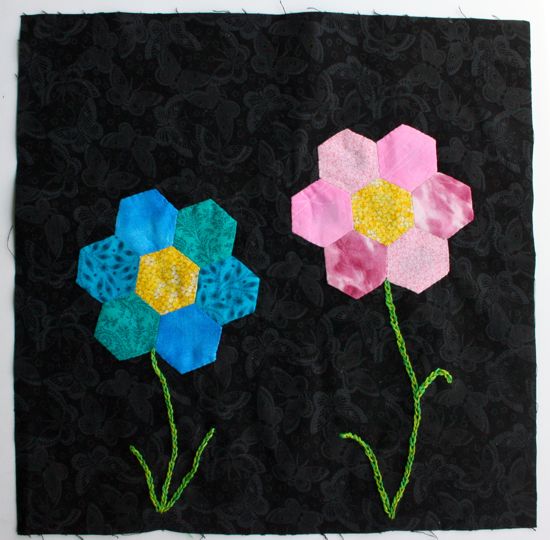 For the second block,
Amy
(the class instructor) gave the optional challenge of doing something with the hexies other than the sun she had made. I made flowers, which I think came out fine, but are pretty much exactly what I'm not fond of with hexagons in general. It's so easy to end up with Grandmother's Flower Garden (no offense to you HexyMF-ers out there, or to grandmothers)! I do like how my embroidered stems came out, though.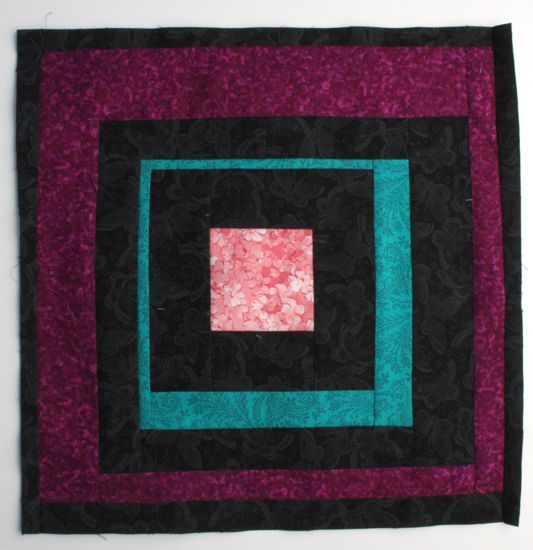 On to May and "modern log cabins". This one is a Framed Log Cabin and I really like it. It's more "modern" than most of what I've done (I think that means more improvisational and more "white" space), but I think I've pinned several like this to my
Quilty Inspiration
board at Pinterest, so clearly this design speaks to me on some level. I'm toying with requesting blocks in this style when it's my month to lead
Sew. Quilt. Give.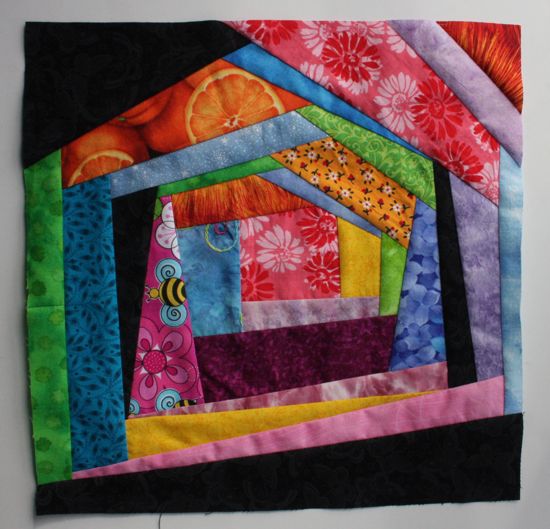 And a Wonky 5-Sided Log Cabin.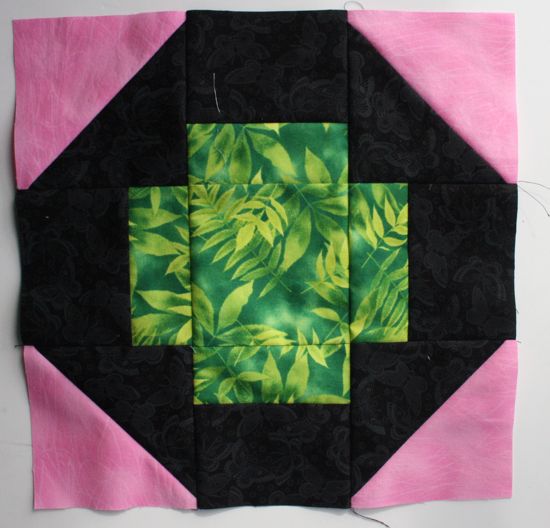 For June, the theme was Modern Nine Patch. This one is a Greek Cross.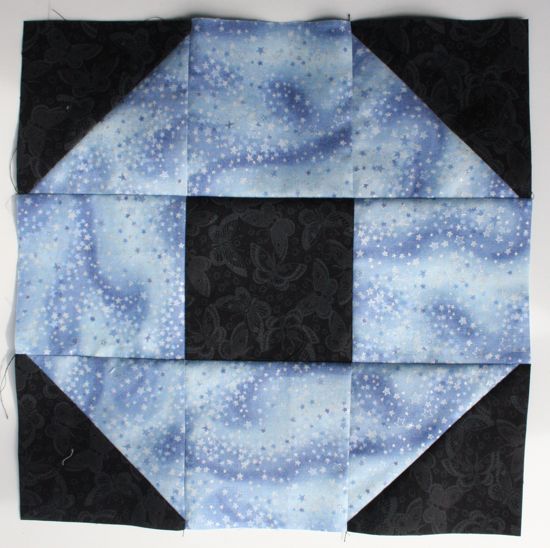 And this one is an Octagon. Nothing unusual here. I think both of these will look better when placed into the quilt - the edges of the block look strange because the points don't line up, but those will end up in the seam allowance and everything should be fine.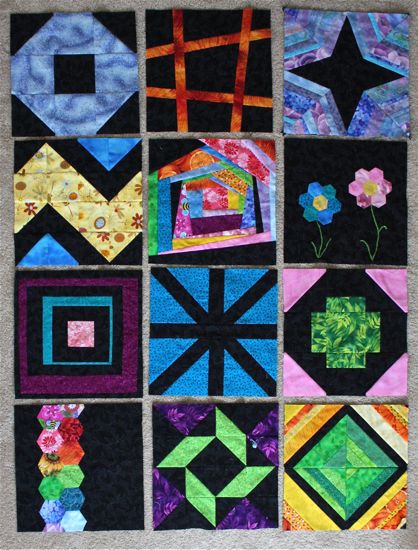 I'm half-way through this BOM, with 12 blocks done (not the best picture ever, sorry about that). I think there are 6 to go, with the last two months of the BOM about assembly and finishing. The idea seems to be to take you from pile o' fabric to finished quilt in a year.
I doubt I'll finish this by Christmas. But maybe I should set some sort of goal: finished tops for all three of my BOMs by the end of Second Grade.
Think I can make it?