I got fun mail!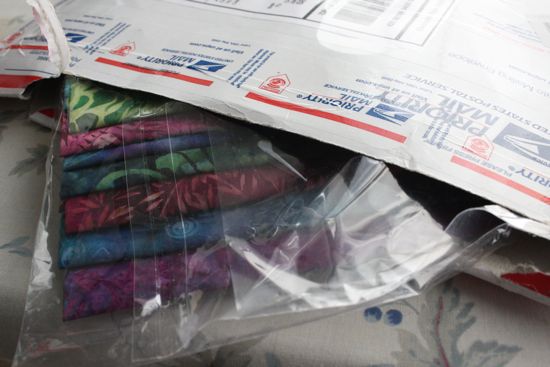 Want to know what made it extra fun?
I won it! I
never
win things!
Back in early June, Jackie at
Canton Village Quiltworks
showed off a
newly finished quilt
and requested name suggestions. I commented with the first thing that popped to mind ("Salt Water Taffy") and Jackie chose me as the runner up. Squee!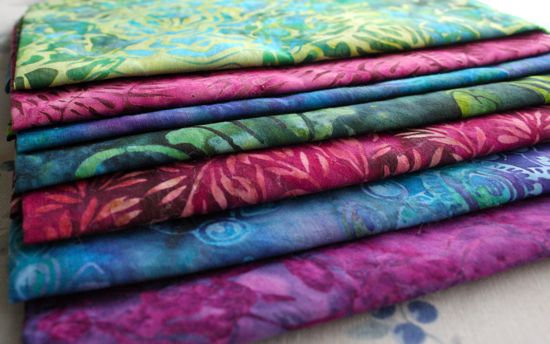 Seven fat quarters in batiks (my fave!), in colors from the palette Jackie used in her quilt, now officially named "Berries Jubilee". I'm keeping these beauties in their bundle for now... it seems appropriate that I use them for some future paper piecing project, since that's Jackie's forte´. I played with paper piecing something like 10 years ago and I think it's time to try it again.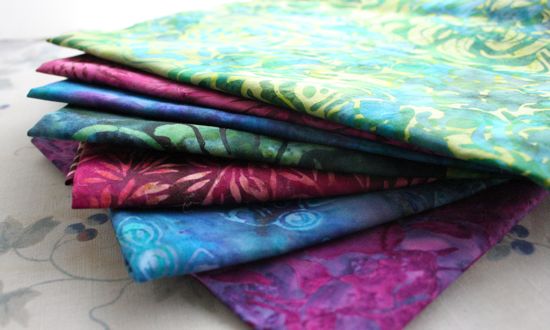 Sometime after the summer, though! I'm not that crazy (really!).