So, the cherry tree has out-done itself this year. I've gotten all kinds of comments from neighbors this year. There were so many cherries that if the tree wore a blinking neon sign, it couldn't have drawn anymore attention to itself.
What does one do with about 20 pound of homegrown cherries?
Well, I put a bunch in the freezer for crisps and such.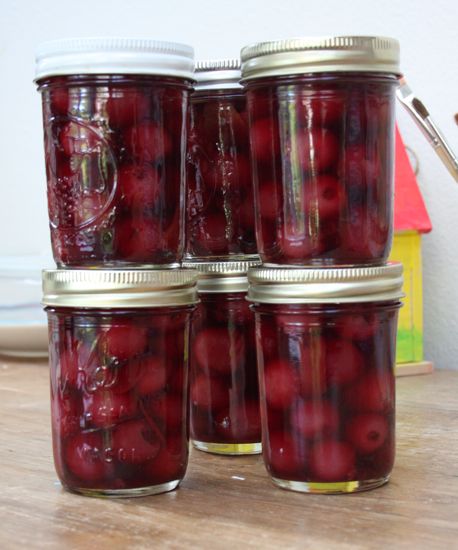 I made a batch of brandied cherries, since they sounded good. (They are!)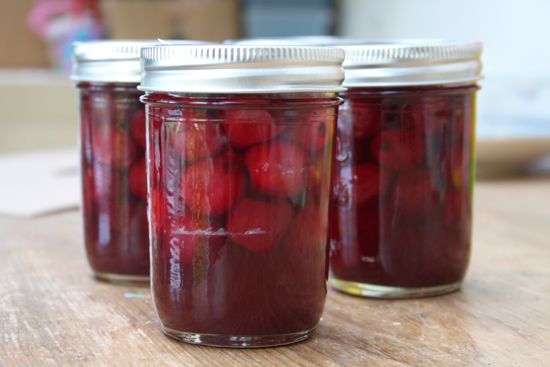 And I made a batch of "Holiday Cherries", which are basically an alcohol-free version of the brandied cherries, with warm spices instead. Prepping these made the kitchen smell like Christmas, which was seriously strange when it was so warm and bright outside!
We ended up with extra syrup after all the jars were packed. Turns out, it makes a nice little soda when you pair it with club soda. I'm totally hooked on this homemade syrup + fizzy water thing, even though I'm not really into supermarket sodas or pops. And I know my homemade versions probably aren't any better when it comes to sugar content. But they are so fun! And pretty too, how the syrup clings to the bottom of the glass and the bubbles all dance on top of it.