Remember
my siggy blocks
? Look what came in the mail this week!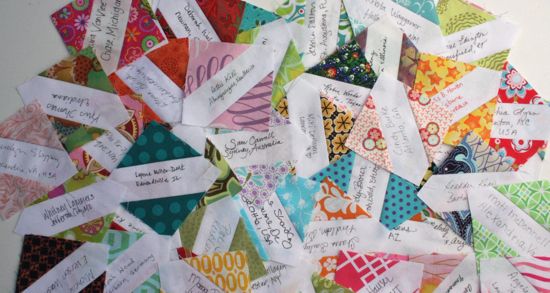 So much fun! Pretty colors, yummy fabrics. Every one came from a different person, some from Australia, some from Europe, some from North America. Would it be crazy/creepy if I Googled the other names from Seattle?
I sent 57 blocks into the first round of
The Crafty Blackbird's Siggy Quilt Block Swap
, so this is roughly 57 blocks (some folks dropped out). Signups have been open all June for Round 2, and I've been resisting. It's summer, the schedule is full, I shouldn't commit to making another 50-100 blocks.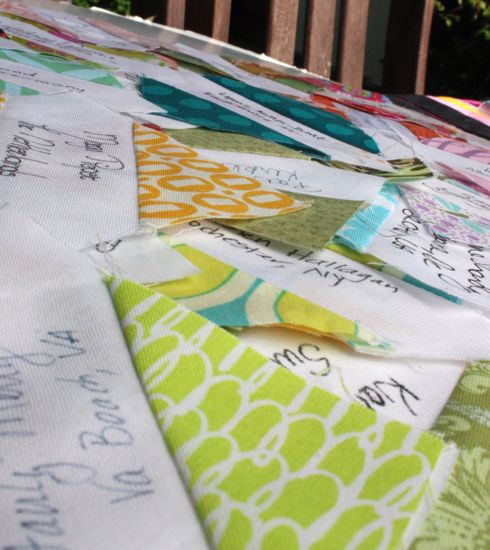 So much for intentions. These darlings showed up and I managed to hold off on joining Round 2 for, what, a whole day? I'd say you can't make a quilt out of 57 blocks, but there are people uploading quilt layouts to the
Flickr group
who are totally proving that a false statement.
Nope, I just want a bigger quilt! More colors! More fabrics! More places! More names! (Ok, that's starting to sound a
little
creepy.)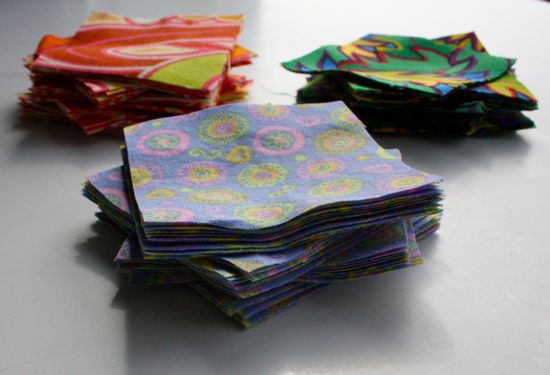 At least, I'm keeping to stash fabric. That orange and pink bit on the left? You've seen it as
Caitlyn's sun hat
and
one of her new skirts
. I'm still on fabric shopping restriction until there is room for new fabric in my storage boxes. I'm light on yellows and greens, but if you want it in blue, I've got you covered!