Sew. Quilt. Give.
made granny square blocks this month! I've been watching all sorts of quilted granny squares pop up all over Teh Interwebs since the beginning of the year, and this was such a nice way to get to know the block without committing to a whole quilt's worth. Cutting out the squares for these two blocks wasn't intimidating, although it's probably a good thing I didn't do the math until just now - if I'd known I was sitting down to cut 50 2.5 inch squares, I'm might have found it a lot less approachable!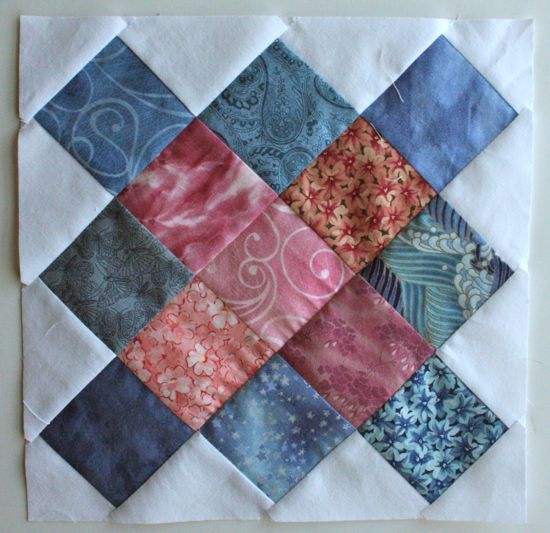 I knew I was going to use blues in these blocks. I have
lots
of blue (I may have mentioned this). I'm really happy with how this block turned out. It's tricky to pair red and blue and not get something that's inadvertently only good for picnics on the Fourth!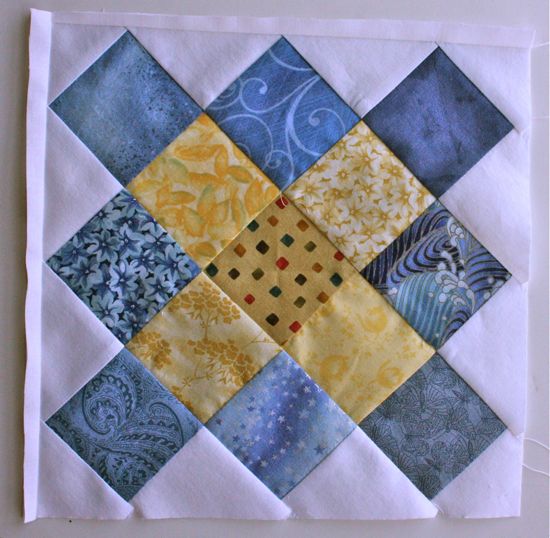 Blue and yellow is a classic combo, of course. This one feels beachy to me now that I look at it again, although that wasn't what I was thinking when I put it together.
In fact, I may not have been thinking much at all. Which might explain how I got a bit over-zealous about squaring up. Rather than remake the block, I added tiny borders to two sides. I think these should mostly disappear into the seam allowance and hopefully make adding in this block less of a pain for
Marian
!
I'm also hoping my blocks blend with the whole better this month. The fabrics in my bee blocks for June were more color-saturated than what everyone else chose. Next time someone says "baby quilt", I should check in about the color palette. Turns out my preference for high-contrast, super-saturated baby things is, well, non-standard.