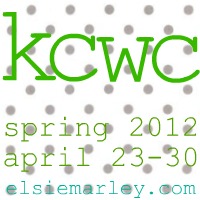 One day last week, Caitlyn picked out an outfit for school but then changed her skirt choice by the time she was ready to have Mama do her hair for the day. When I asked her why the change, she told me that when she had put on the original skirt and made sure the waistband wasn't below her hips, she realized the skirt was too short.
At this rate, we're not going to make it until April 23-30 for Elsie Marley's
Kids Clothes Week Challenge
. I've already dropped all the hems I can drop. If it's too short now, it must be retired.
Besides I've been collecting fabric for Caitlyn clothes for nearly a year. No way can I get through this stack in a week.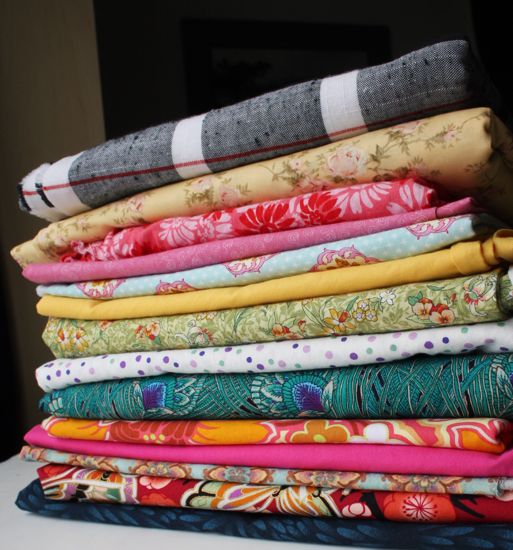 So, I hereby declare that around here and for this year, April will be Clothing Caitlyn Challenge Month. Here's what's on deck:
a patternless plaid pleated skirt
a nightgown based on her old nightgown pattern that will require me to grade the pattern up
a skirt based on this tutorial
and two skirts possibly based on this or last year's salad skirt.
If you don't hear from me, maybe someone will come check to be sure the fabric piles haven't tipped over and buried me?