You may have seen this dress before.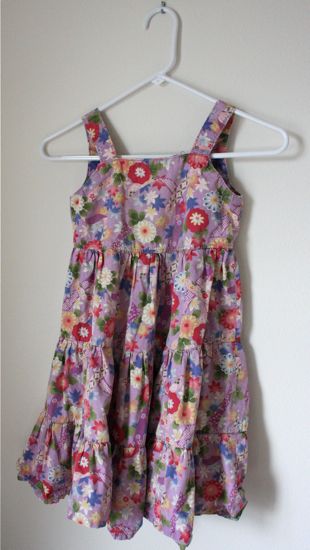 I made it for Caitlyn when she was in preschool and it's been one of her favorites. See it
in the back yard
,
at the Ren Faire
,
on the first day of kindergarten
,
with a shark
, and
with a hat
. It's had a long and much loved run.
And it'd become too short.
We'd recently read
I Had a Favorite Dress
, in which a girl outgrows her favorite dress and her (rather amazing) mother turns it into a whole series of things (a shirt, a skirt, a scarf, a hair clip, etc).
Inspired by the book and by my current clothing-making obsessions, I cut the top off, made a waistband and - ta-da! - "new" skirt!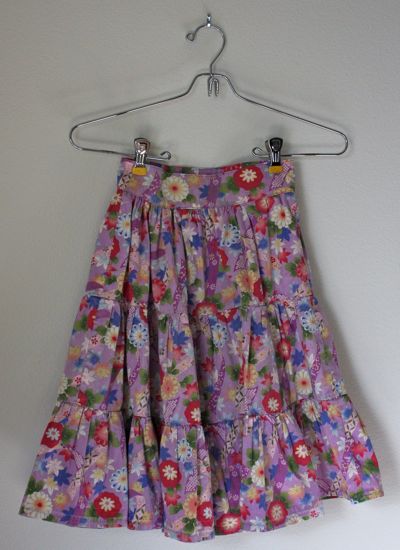 For the most part, I'm pretty pleased with how this turned out. I picked out several rows of stitching to detach the bodice from the skirt, measured Caitlyn repeatedly, used two layers of scrap lightweight interfacing to give the waistband some structure, and finished off with some topstitching.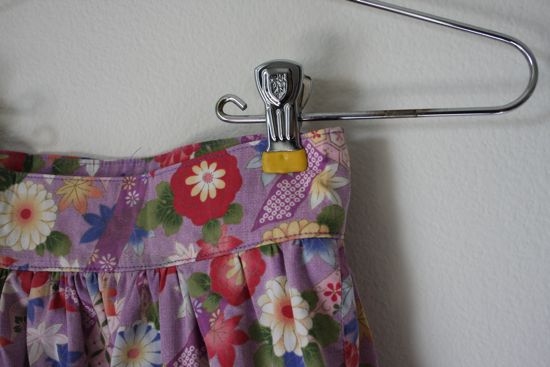 The fit isn't quite right, despite all the measuring, but I think it's because I let the new waistband follow the slight curve of the original bodice. Keeping the curve meant that the waistband could be a bit taller, but it also bows out a little in front instead of lying flat. This bothers me a lot more than it bothers Caitlyn. Also, she doesn't care a bit that the zipper in the back is off-center, or that I didn't do a fantastic job of putting it back in, so it's a more visible zipper than it was on the dress.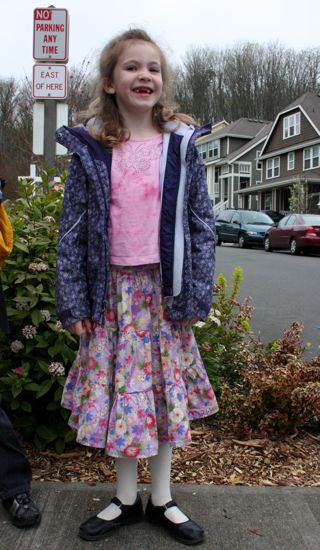 Nope. Caitlyn doesn't care. She's got her purple skirt again.