This is not going to win any sort of cuteness awards. But what nearly-seven year old can't use a pair of purple shorts?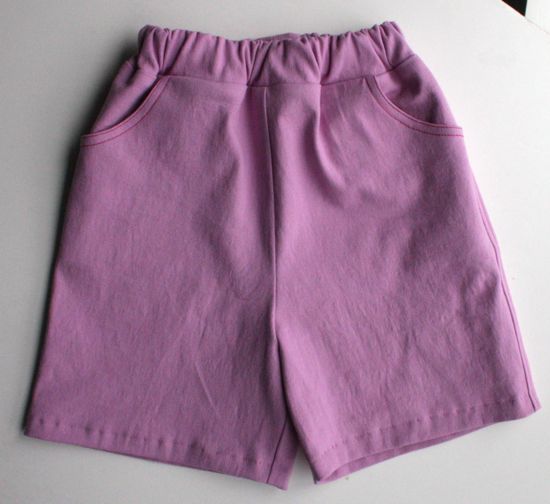 I gave these to Caitlyn last night to check the fit.
"Oh, Mama! You made
pockets
!"
I feel a bit like I missed the memo. Pockets? Since when was she excited about pockets? There are pockets on her other clothes (although not many of the ones I've made) and she doesn't use them (although, to be fair, the pockets are tiny and practically useless). I thought the critical thing was the purple color, since these aren't covered with a bold print or glitter.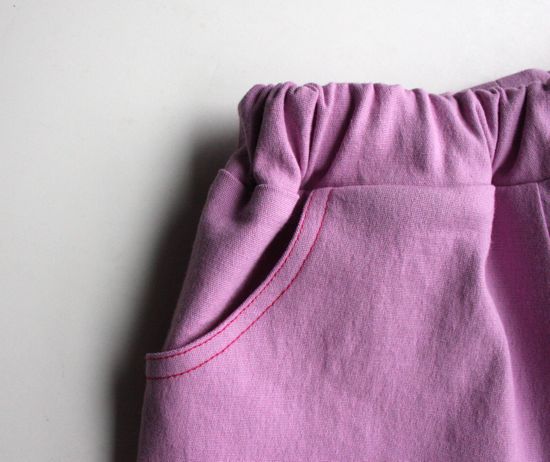 But these shorts have pockets. She inspected them thoroughly, checking out the lining fabric (hot pink) and the size, before putting on the shorts and stuffing her hands into both pockets. I think I must have asked three times, "Please, hands out of the pockets while I check the fit of these!"
Which is pretty good, although there's no real room to grow. These sit right above her hip bones, where they should, and the leg length is good. I'm a little worried that they are too snug in the bum, but she says they are comfortable. If I make these again in a fabric that doesn't have stretch (which this strange purple stuff does), I might add just a little bit of room. Although I haven't the slightest idea how to to that in the back without getting all gappy and saggy in the front.
The pattern came from
CraftPassion
, and I didn't have any trouble with the instructions. I didn't put the knit band at the hem, opting for a regular hem.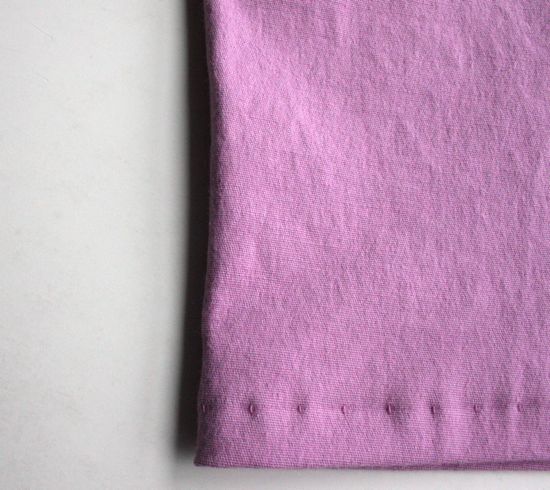 I did look up
how to do a blind hem
for these. I'm not super thrilled with how it came out, since I think if I'd done the hem by hand the stitches would be less noticeable. I'll need to try the blind hem thing on different fabric, though, before I give up on it entirely. It could be that the technique is not well-suited to this fabric weight.
When is comes to sewing clothing, I've kept pretty much to tops, skirts and dresses. Pants and shorts kinda scare me. But I've got ideas about sewing pants for me, so perhaps starting off with shorts and pants for Caitlyn is a nice, gentle way to get started. After all, she's ok with elastic waistbands
and
she doesn't have any curves yet!