No, I haven't been slacking on my personal sewing for Caitlyn challenge. And I hope to have more to show soon!
In the meantime, a nightgown.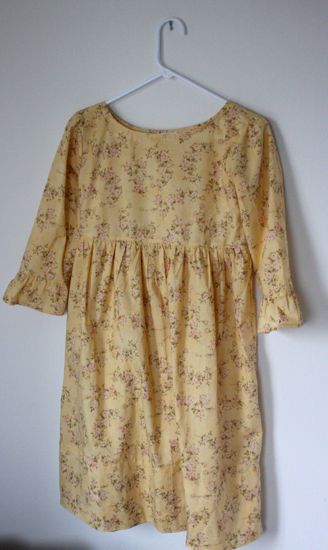 I bought this pattern (
McCall's 5510
) several years ago in a fit of frustration. Caitlyn needed summer weight jammies and everything I found at the various department stores I checked out (ok, maybe it was only one) was branded with characters I didn't want in the house. I think Caitlyn was perhaps three at the time and there was no way I was going to buy something with Miley Cyrus or High School Musical on it (She was three! Sure, she's going to be exposed to marketing and all the conflicting messages about women and bodies and sexuality, but I don't need to rush into that!). We were reasonably close to Pacific Fabric's
Sodo location
, so I took my frustrated self there, picked out a pattern and told Caitlyn to pick something off the cotton remnants table.
(I also used this pattern for
her tiger costume
back in 2009.)
So, the first step in making this new nightgown was to grade the pattern up to fit the new, larger, almost 7 year old Caitlyn.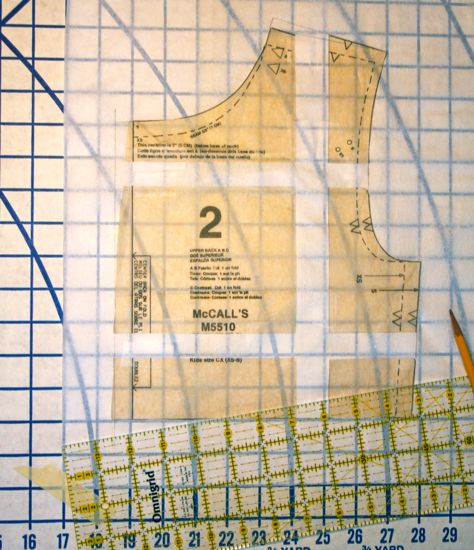 I don't really know what I'm doing when I grade patterns, having only skimmed over some how-tos. In the past, I've tended to just add length to the bottom and in the center where the pattern is placed on the center fold of the fabric. Last time I did that, though, I ended up with
a dress that was mostly unwearable for a year
while Caitlyn grew into it.
But this is a nightgown. If it's swimmingly huge, it's ok.
Oh, and look! I made my own bias tape for the neckline! Thanks to Coletterie for their
continuous bias tape tutorial
and for some guidance on figuring out how much tape to make. I might want one of those
Clover bias tape makers
someday, but as long as I'm making only 36 inches of tape at a time, I can do the folding without it.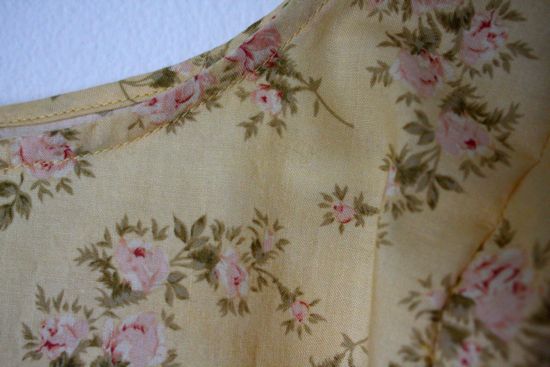 Surprisingly, the nightgown fits pretty well. I added a lot of length to the skirt so it has an enormous hem right now. I figure Caitlyn's more likely to grow up than out, so with any luck this nightgown will last us another three or four years.
Now, on to things she can wear for more than bedtime!