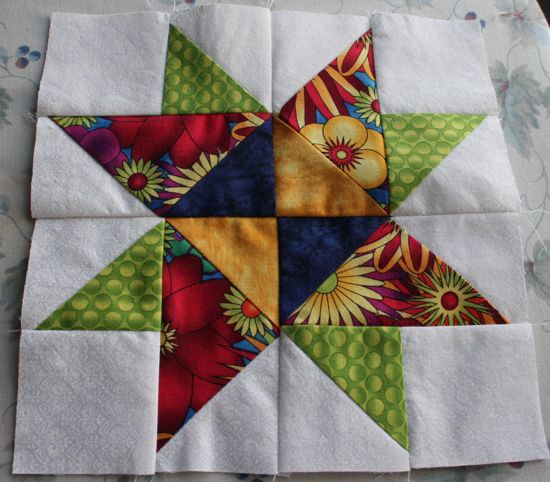 Would you believe me if I said I've had this block finished for almost the whole month and I'm just now getting around to posting it?
I'm not sure I would believe me either, but there it is.
I'm sticking with the same fabrics I started with and plan to continue to do so for the rest of the blocks. Finding something that will work as a sashing or as setting blocks may be a bit of a challenge. Although, maybe I'll find I have enough of this white-on-white that I'm using as the background to use as setting blocks. The end result would be unusual for me - I don't think I've ever quilted with white, much less quantities of white.
I didn't quite stick with
the directions
. I'm feeling a bit stingey with the fabric (I've only got just
this
much of these!) and wanted to avoid throwing out bits.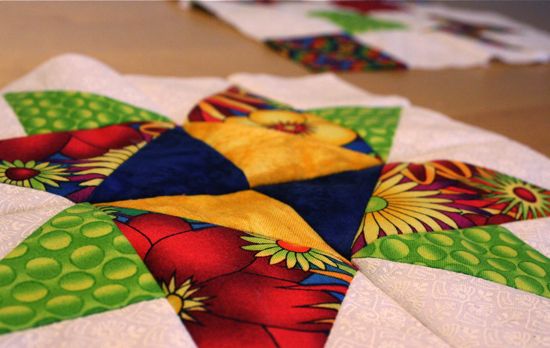 Although, perhaps if I had more strictly done as instructed, my points might be lined up a bit better.
But no one is going to notice that, right?