The leaf pile was
deliberate this year
, I'm sure of it. And when the bus let the kids off, several dove right in.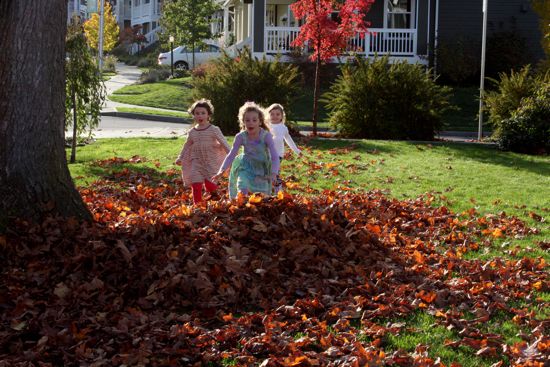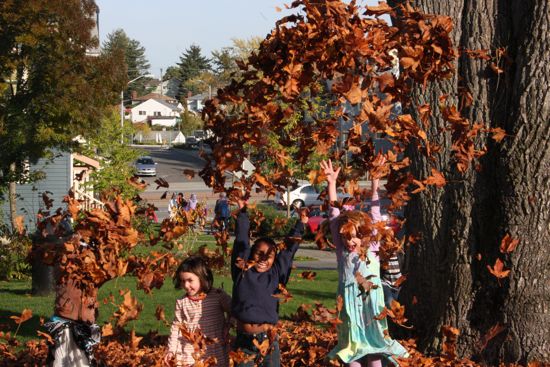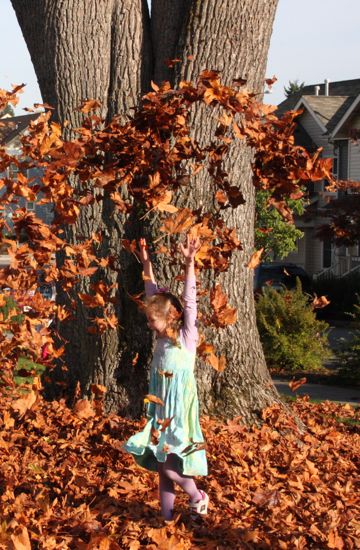 So much joy from one pile of leaves! Which, frankly, isn't much of a pile anymore, now being unevenly redistributed around the park. Fortunately the maintenance crew has blowers and can make short work of re-piling leaves before they haul them away.
The Annual Big Pile of Leaves in the Park Event means we are well and truly into Autumn. There was frost on the grass and some roofs this morning, and the kids played at being steam trains while waiting for the school bus. The fog burned off to give us a morning full of golden light, gone later as the sky clouded up ahead of a series of weather systems forecast to bring the first snow to the mountains. Time to hunker down. Time for soup and spiced cider, for extra quilts, for a (hopefully) less frantic pace.