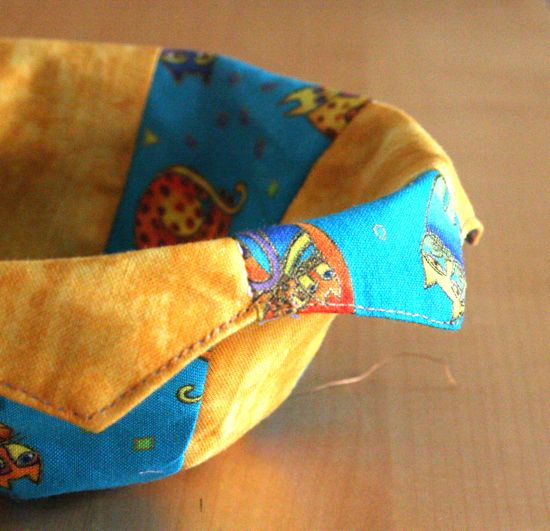 Well, I think it's an improvement over
the last one
, but it's not quite there yet. For one, I think the fabric combination came out too much like a circus tent for my taste. Less contrast, perhaps, or not using a spacious print/solid combination. A little interfacing would be good for structural integrity, and a tiny bit more height before the rim flips down.
I think the most critical part, though, would be an adjustment to my template so that the outside rim doesn't flare. I was hoping for something more vertical. It kinda looks like a mutant cootie-catcher to me right now.
On the positive side, I'm generally pleased with the process. I used tissue paper to fold a paper version and then used that to create my template. First experience with pattern-making, really. And I think the template is basically strong, it just needs some tweaking. And scalloped edges rather than pointy tips might help with making it less like a clown costume.