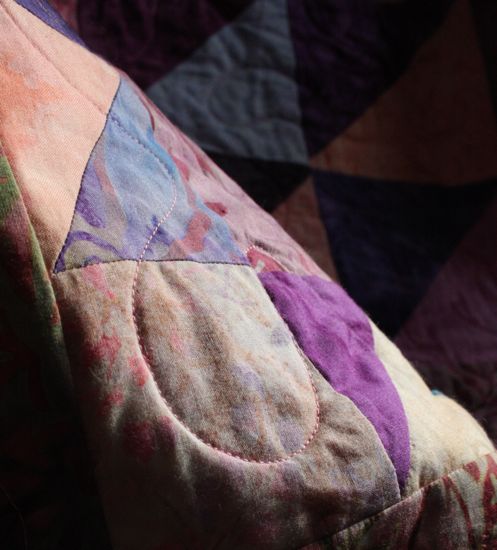 A long while back, on a trip to
Pacific Fabrics
for something entirely different, I found bundles of pre-cut squares from
Hoffman Fabrics
. On a whim, I asked Caitlyn to pick a bundle. We took home pink, of course.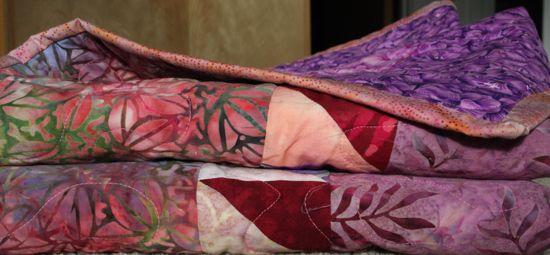 I didn't have a pattern in mind, so this may be one of my more "organic" quilts. I started with those pre-cut squares, was deliberate with the contrast, and added borders until it felt "done". Special thanks go to Lianna for her more experienced eye for contrast and her magic ability to find the perfect border fabric.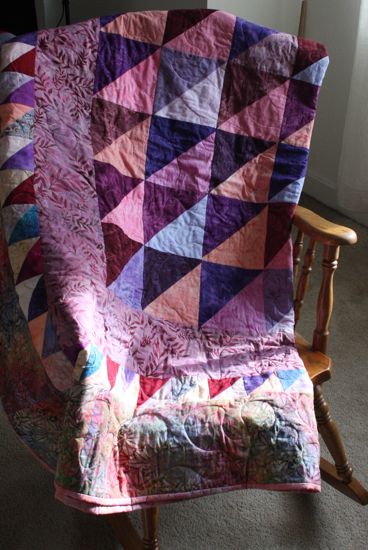 While Caitlyn was out and about yesterday, I remade her bed and added her new quilt. Perhaps I should have made sure I was in her room when she saw it. Ian says she noticed it right away; it reportedly "stopped her mid-babble". But by the time she was ready for bedtime and I came into her room, the quilt had already been accepted as One of Caitlyn's Things and her comments to me were rather blasé.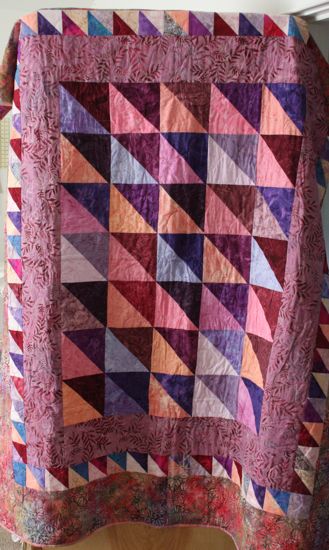 Oh well. I'm pleased with it, and I'm sure Caitlyn is too, even if she (for once) is less effusive than I'd like. I'll know for sure when she's a teenager and
hates
pink and still carefully puts this away for her future.