Ian's wardrobe has two modes. If it's gray and rainy outside (roughly October til late April), he wears long sleeves and all black. If it's warm and sunny, the sleeves get short and the colors get bright. I mean, really bright. He's got a shirt that's a bright orange with little black kokopellis on it.
About a year and a half ago, while we were in a fabric store for some other reason, Ian found a fabric he liked. Sure, I'll make a shirt. We have a go-to pattern for him (
McCalls' 4079
), I've already noted all the adjustment to make, and we found perfectly matching buttons.
I have no excuse for why this shirt was just fabric until last week.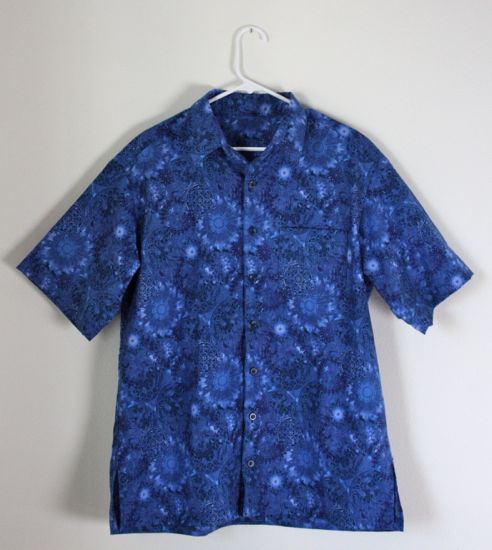 But it's a shirt now!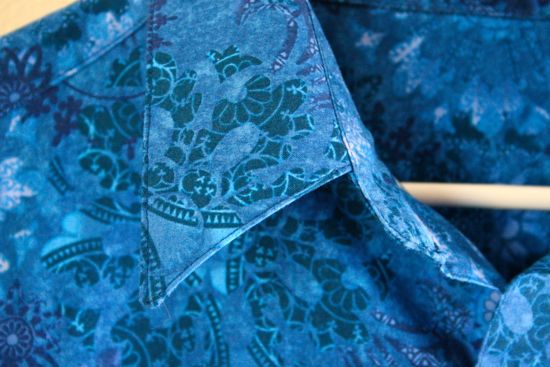 This is maybe my fifth version of this shirt (there's a black one, a brown one, a
plaid one
, and, yes, the orange one, that I can think of just now). I think each one is a little better than the last. I'm taking more time with the details, making something sturdy and quality.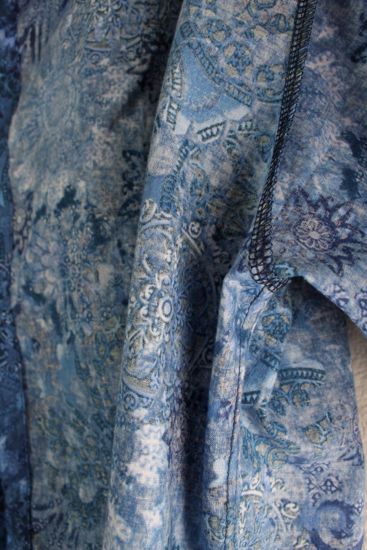 The side seams are flat-felled, I didn't skip the handstitching this time, and I used the serger for the arm seam. Maybe some day I'll be brave enough to try flat-felling the shoulder seam.
Now, all we need is a return of the sunshine so Ian's brighter wardrobe can come out and play.