For the first winter in three years, it hasn't snowed in Seattle. Caitlyn takes this as a personal offense.
We've been meaning to try snowshoeing for years. Somehow planning the outing has never bubbled to the top of the list. So, thanks are in order to
Eldan
for providing a sufficient nudge and to
Melinda
for joining us! (Maybe next time, we'll get both of you!)
It was quite a bit easier than I thought it would be. Sure, we wore ourselves out, but no one got tangled up in her snowshoes unless she meant to.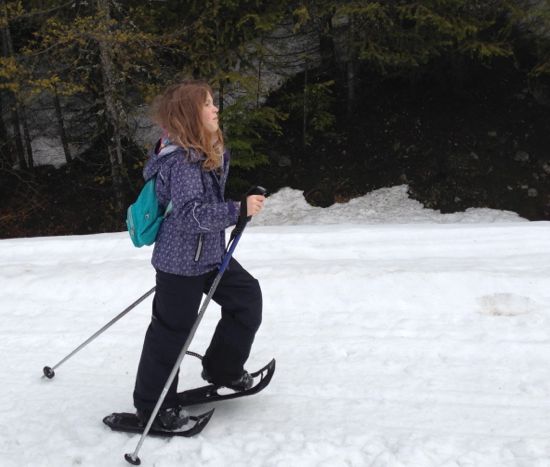 This being March in the Pacific Northwest, it was raining. Caitlyn ignored the weather completely and started scooping together snowballs as soon as she tumbled out of the car. She took every opportunity to fall down in the snow: sliding down little slopes on her bum and her belly, trying to run, attempting to walk backwards (since the REI rental guy told her she wouldn't be able to), falling down accidentally then re-enacting the event several times with deliberate falls.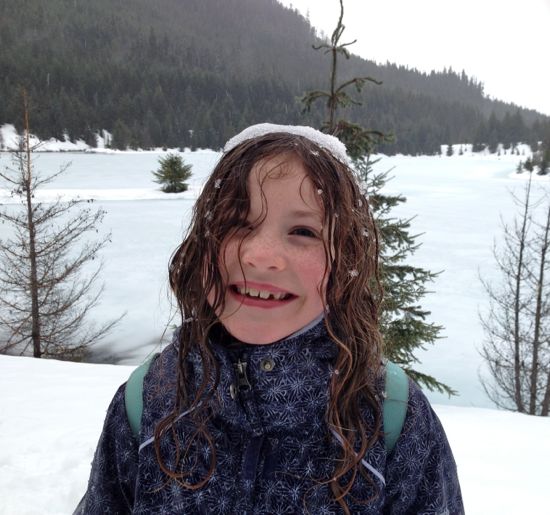 The rain became snow before we were done... Just magical.
It's possible we should go to the snow more often.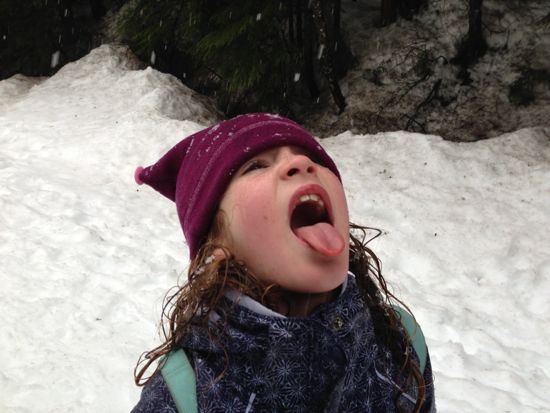 Of course, next time, I need to remember that Caitlyn will need a complete change of clothes for when we get back to the car. She was soaked through (yes, through all the waterproof layers) and days later is still complaining about being cold!