Remember
this top
? The one I made in a knits class with unshrunk fabric? I sent it off to my sister (who reports that it works fine for her) and I've finally got around to trying again.
Ta-da!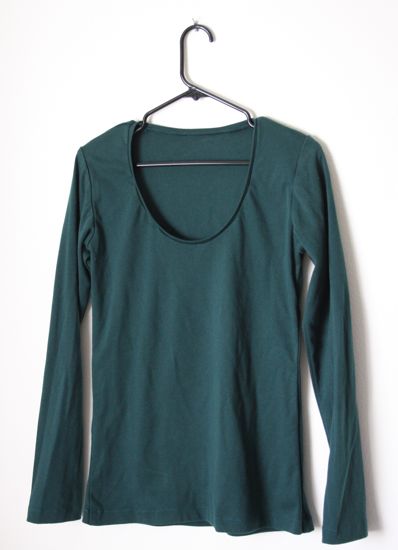 I pre-washed the fabric this time and happily the finished shirt still has lovely long sleeves. I'm not 100% sure I've got the fit right, but at least this one is wearable. The armscye might not be totally right and there might be too much fabric in the back. It's hard to tell when I'm twisting around in front of a mirror trying to see it.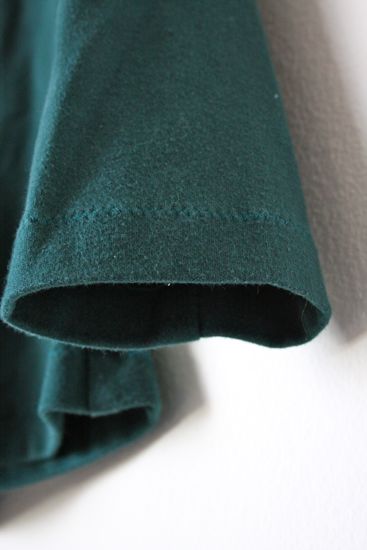 I don't have a serger, so this is all done with a zig-zag stitch. It's not a bad look, but I don't know that I love it. The zig-zags don't feel as polished to me as the two-needle coverlock stitch common on purchased knits. I may have to borrow a serger sometime...
I've also finished three of these tank tops.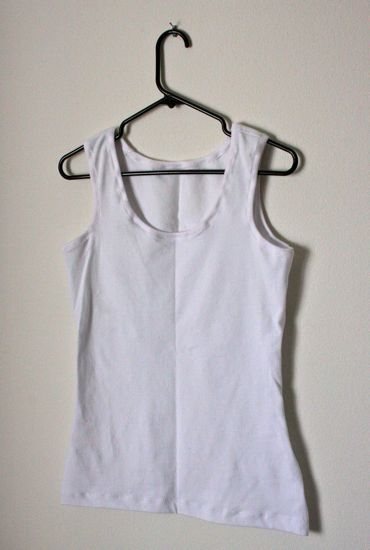 The pattern for these is self-drafted and based off of some tanks I have from Eddie Bauer. I finished the exposed edges on all three differently. Last one is the best one, naturally.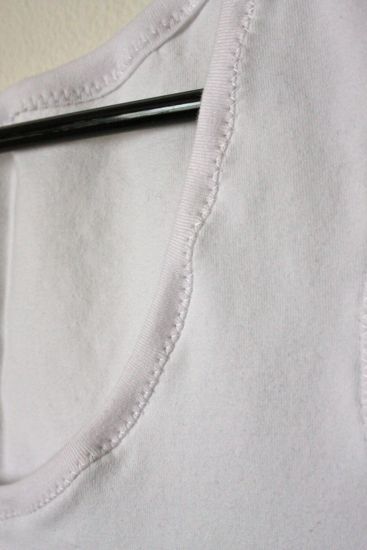 No extra bulk but a bit more finished looking than just turning the raw edge in.
These tanks are intended for layering for winter warmth, not for regular (visible) wear. The fabric is a cozy but very snug dance knit; wearing one of these is a bit like having an all-day hug. Adding one to an outfit doesn't significantly change the look (minimal added bulk) but does improve my cold-weather comfort level. Hooray for being warm without looking like a walking pile of bulky sweaters!
The green top is my first official project for my Wardrobe Improvement Project. It'll probably be a while before I get around to tackling the next project - Caitlyn's wardrobe needs more attention!