It's Block of the Month round-up time!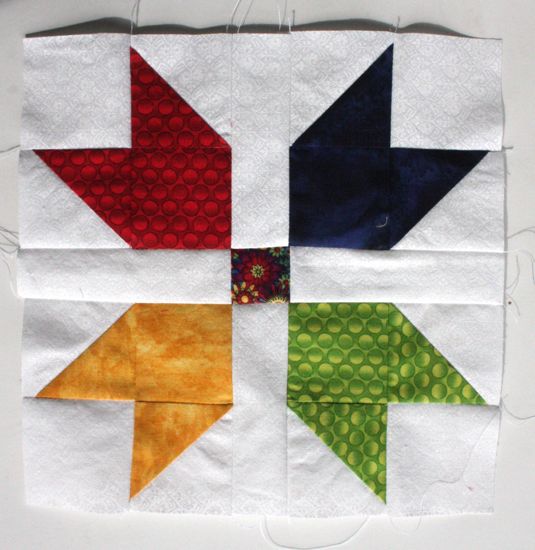 First up, the block for the
Blogger's BOM
. It's really February's block, but since new blocks are announced late in the month, I just make them the following month.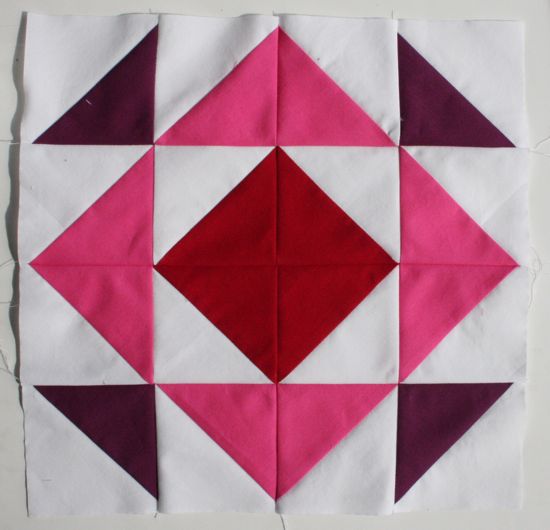 This block looks like February, what with the pink/red/purple thing. I guess I wasn't thinking things through all the way when I picked out the solids for this block. Mostly I wanted to be sure that I wasn't leaning too hard on the yellow, orange, and green I'd used in the last two blocks. I started with blue instead of the pink, but it seemed there wouldn't be any bright spots that way. So, pink.
Still, this block makes me happy. Lots of fun to be had with
Jeni's HST BOM
. And I'm super excited about my plans for putting these together into a full quilt... I'm having a hard time waiting until the blocks are done!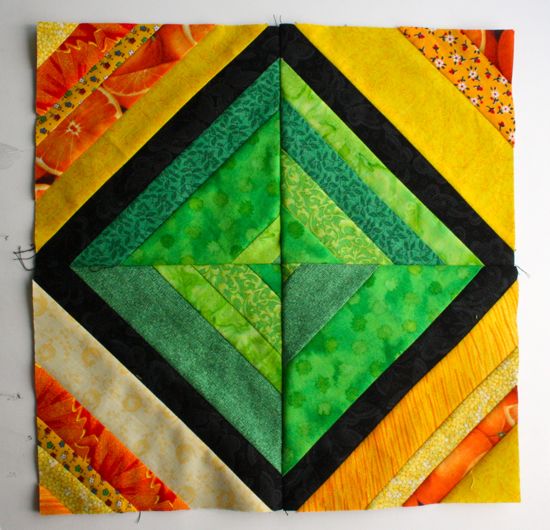 String blocks!
Craftsy's BOM
focused on string blocks this month and I'm in love! I've been pinning string blocks on my
Quilt Inspiration board
and now that I know how to do them (how did I
not
know how to put together a string block before this???), all I can think about is string quilts.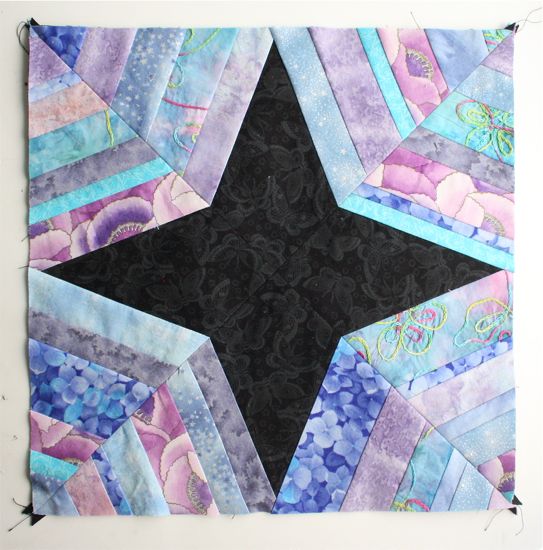 This "broken spider web" block would make a wonderful quilt. It could go totally scrappy but I'm thinking more about using strips with a narrow range of colors, like this: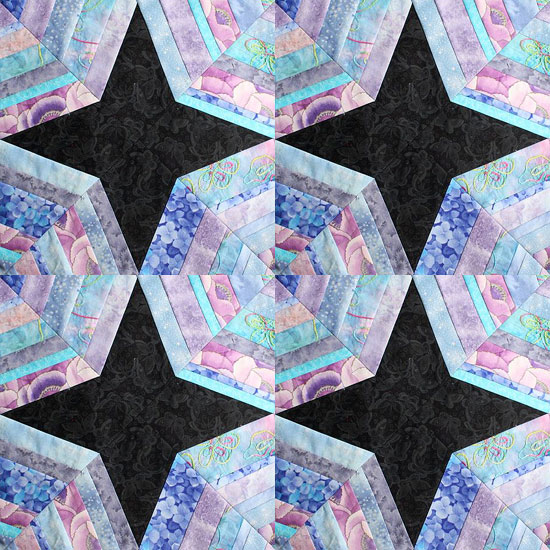 ... or maybe make each "spider web" a slightly different color.
I also want to do this: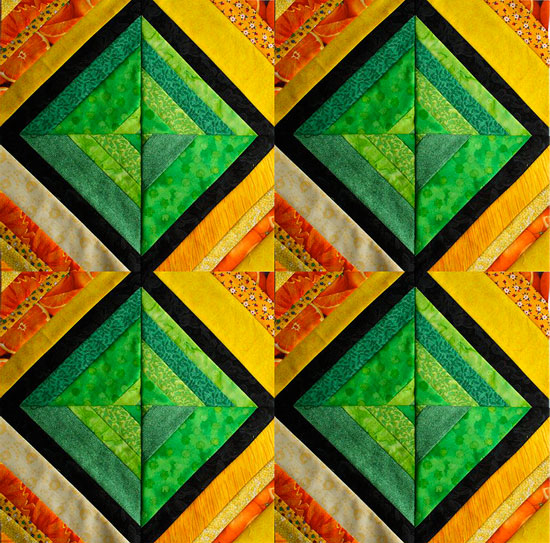 Again, totally possible and cool with random scraps, but so lovely when the colors are limited! Or what if the colors in the "squares" were shifted a bit so the end effect was a
spectrum
made out of these on-point strings? I bet it'd be pretty, although the planning might make my head explode.
Realistically, I'll probably start with a scrappy version. It'll be too late for
Stitched in Color's Festival of Scrappiness
, but when the pile of skirts and dresses for Caitlyn is finished, I'll have tons of bright scraps to work with.