Does this ever happen to anyone else? I mean, I've got a stack of works in progress and Caitlyn is fast out-growing several things in her closet and I'm part way through a shirt for Ian. But did I work on any of those with my fragmented available time?
Nope. I went and started something else. Sure, it was the project that was most appealing, most likely to make me happy. But gee whiz, probably not the wisest course.
Oh well.
I started with this: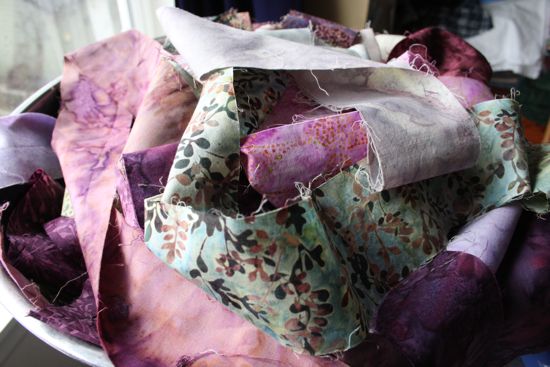 And a week later, I finished with this: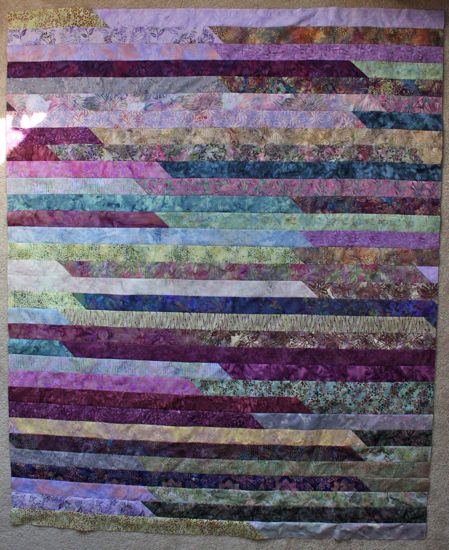 Just so you know, seams that are 800 inches long take a really,
really
long time to sew!
I've wanted to do one of these "Jelly Roll 1600" quilts ever since I saw one in person at
Pacific Fabrics
ages ago. Last fall, Jackie at
Canton Village Quilt Works
posted
pictures of several versions
, and I picked up a strip set the next time I was at a fabric store, just in case. I've been saving it, thinking I'd do this eventually, when other things were finished.
Things aren't finished, and now, neither is this!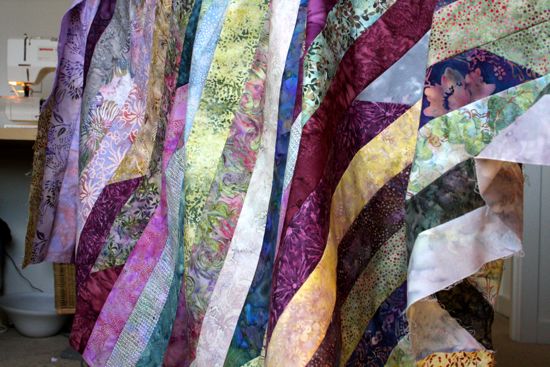 It's an absurdly easy top to piece. Just take a really long strip and keep folding it in half until you have something quilt-sized. I randomized the strips when I joined them, but now I'm curious what would happen if I left them all light-to-dark the way the strips were packaged. I almost want to try this again with 2 strip sets and see if the resulting panel could be turned into a skirt. Hmm...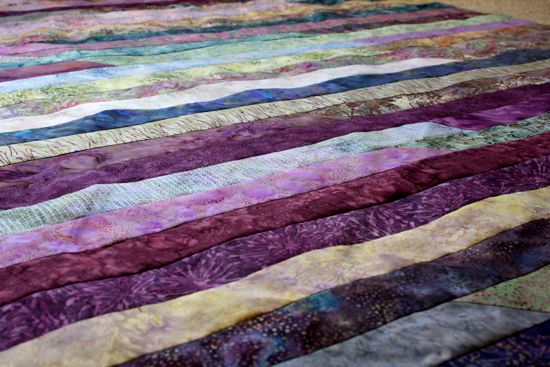 Can't you see all sorts of neat things made out of this? I see more projects in my future!