I sewed something in a knit! And it's not all wobbly!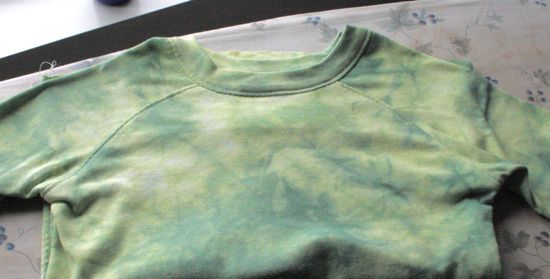 (Sorry about the lighting - the sun is totally AWOL here today.)
It's a no-frills version of
Pattern's by Figgy
's
Tee for Two
(thanks, Erin!). A nice way to be introduced to the whole sewing-with-knits concept. Now I can let Caitlyn pick out all those iron-on sparkles and embellishments she finds at the fabric and craft stores and we can make her t-shirts. I'm even thinking about letting her experiment with tie-dye projects over the summer. She can dye the backs of old white t-shirts (fronts are going to a different project) and then we can turn the results into shirts for her. And I can avoid going to Target next time she needs a new pair of circus pants.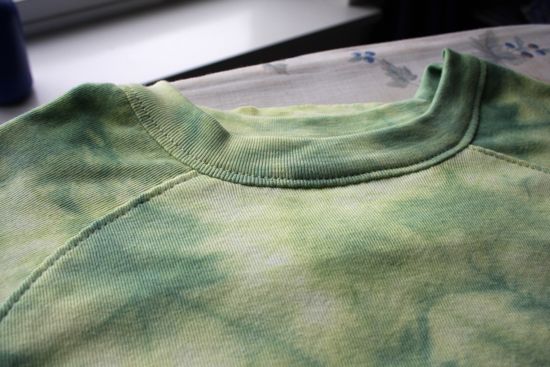 The pattern is a raw-edged pattern with seams on the outside. I flipped things around to put the seams on the inside, 'cause I like it that way. I left the edges raw, though. Adding enough to the pieces have a hem shouldn't be a big deal, should I want to do that on a future version.
Not only was this my first knit, but the first time I used the rotary cutter for clothes (in the past it's been a quilt-only tool), and the first time I used something resembling pattern weights instead of pins to keep the pattern from shifting while I cut. Ok, so they were glass jars of pens and sponge brushes instead of weights, but the job got done without pins stretching the fabric.
I think I'm might explore some other
Figgy's patterns
. And this may have been my door-opening experience to some patterns not by the Big Four (Butterick, McCalls, Simplicity, Vogue). Who knows where this will go? Anyone have any recommendations for pattern sources not to miss?