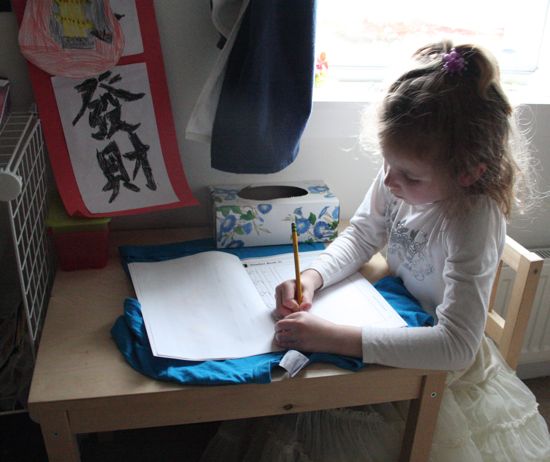 Caitlyn brought home a packet of homework from school yesterday: ten pages of number writing practice, with space to draw a picture of what each number means.
She sat at her table (as opposed to lying on her belly on the floor or sitting on her bed) and used a pencil (as opposed to markers or crayons) for the numbers and did the whole thing, all at once, without prompting.
It's a first, and I know it won't last.
The first page had no drawing (for zero) and for the last several she wrote out a word the proper number of times; across these four pages she sent a message to her teacher: "I love you, Mrs. D."