It's the return of the Columbia City Farmers' Market! (Which probably means it will rain this afternoon). I'm so, so, so hoping there is asparagus. Not sure yet what I'll do with it - quiche, Spanish tortilla, cooked with a little garlic, tossed with a cream sauce over noodles - but,
please
, let there be asparagus.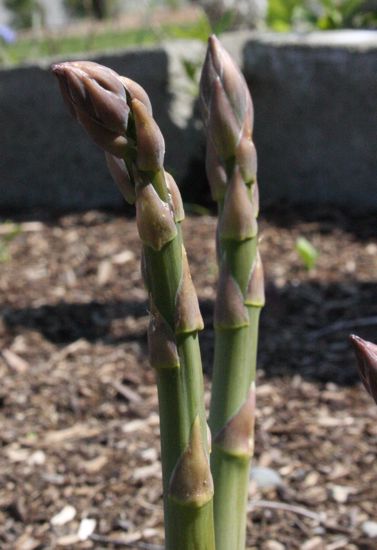 Because I have to wait two more years before I can harvest any of this. That's 2013, folks, before I can cut and eat any of the asparagus I grow myself. I have to visit it in the p-patch and drool and keep my hands in my pockets.
If there's no asparagus, maybe I'll get some rhubarb (since my rhubarb plant is also too young to harvest)... not like we need another dessert around here, what with leftover birthday tiramisu and peanut butter cookies, but I may not be able to stop the rhubarb crisp.