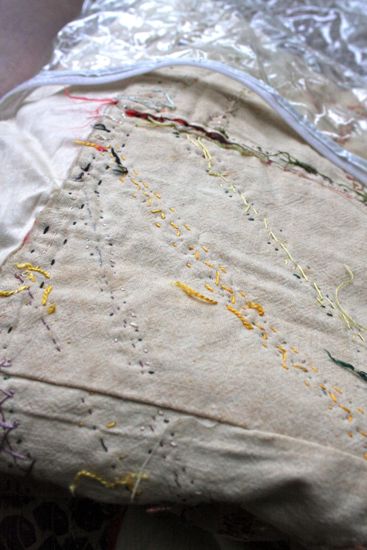 The
crazy quilt I posted about a few weeks ago
is on it's way to a new home!
I can't even begin to fathom how this would have gone if there were no Internet. Probably the challenge of finding a good home for this quilt would have ensured that it continued to live under my sewing table. Instead of writing a blog post and a small collection of emails, I would have had to print actual, physical photographs and write actual, physical letters to strangers asking for help. Not to mention that I wouldn't have had the slightest idea where to start sending those letters.
But in the Age of the Internet, when quilters of all stripes are online, I have located a good home for the quilt with a Crazy Quilt Admirer and Designer. More accurately, this good home found me! Special thanks go to Lynne at
Kansas Troubles Quilters
for connecting me with her friend
Connie
of
Starry Pines Patterns
and
The Little Wool Shoppe
. She's a handwork enthusiast with passion for crazy quilts... I couldn't ask for a better home for this quilt!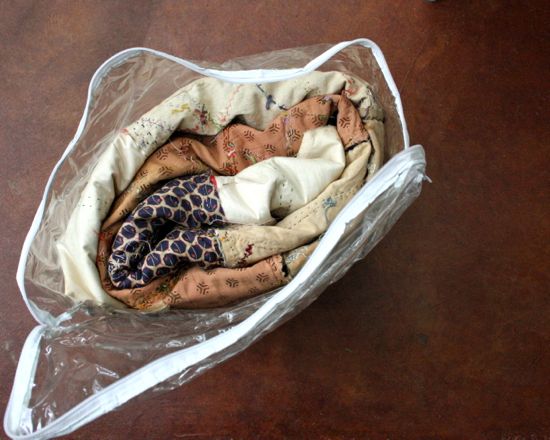 Connie, the quilt is all boxed up and on it's way!
Thanks also go to Annette at
Pacific Fabrics
and Julia at
Quilters Anonymous
for not rolling their eyes when I emailed them requesting help finding the quilt a new home.
Hooray for new homes for old things, and for the Internet that makes finding those homes possible, even fun!
ETA, 4/19/2013: The quilt has safely arrived. Connie says it's likely much older than I thought; she's thinking it's Victorian, from the late 1800s. Let it be known that my sense of what fabrics are typical for a particular time period is way off!