Not that it will do me any good, but here goes:
Start no more than one Block-of-the-Month project per year.
I mean, really. What was I thinking? Three BOMs at a time, plus
a monthly bee
? And my
Wardrobe Improvement Project
? And everything else: Caitlyn, garden, house, work?
Next time, someone please say something!
Anyway. I've finally finished all the official blocks for In Color Order's
Half-Square Triangle BOM
. I seem to have lost steam with it
back in June
. Or at least, that's when I last posted about this project.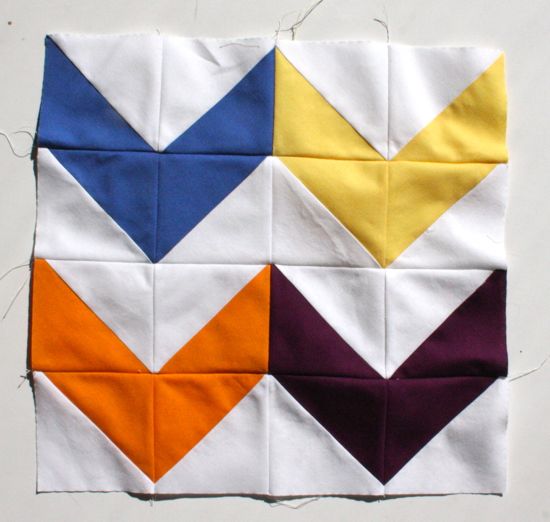 This is October's block. I seem to have it upside down.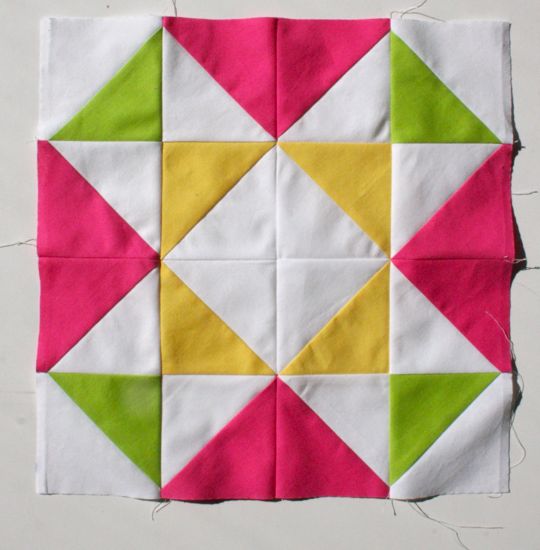 November's block. I really like this one!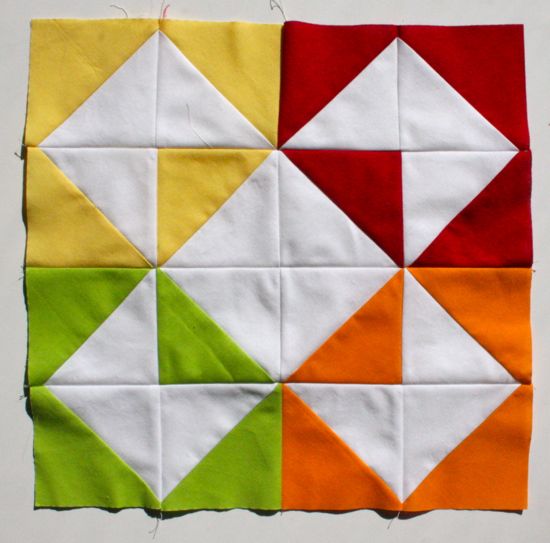 December's block.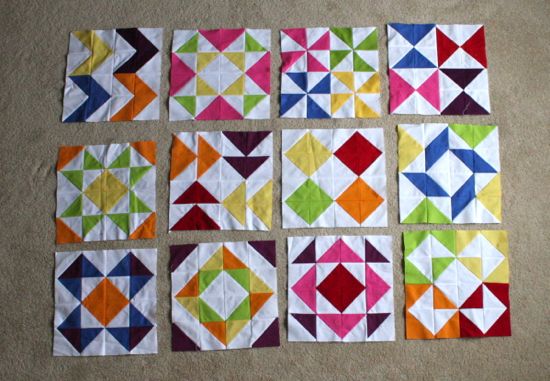 And here they all are! (For the curious, July's block is the one in top right corner and September's block is right beneath it. July's block is the one second from the left on the bottom row. I apparently didn't post about them when I made them.)
Jeni's
tutorial series includes a layout and sashing plan, which I've always intended to ignore. When I started this project, I had some extra lengths of this Salad Bar fabric (out of print - can you say that about fabric?) left over from a
skirt for Caitlyn
that I wanted to include in a quilt. Thus the solids and color selection for these BOM blocks. Now that the blocks are done, I'm moving on to my vegetable-themed alternating blocks. Pass the veggies!