I have managed, just barely, to get my blocks for the Sew.Quilt.Give. Bee done and mailed off before running out of time. I've been much more behind when it comes to posting them.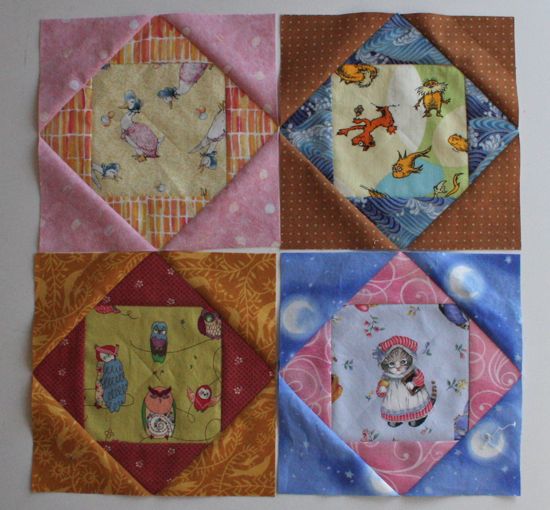 These were August's blocks. We used
this tutorial
and were supposed to use a "muted" palette. Nothing quite like specific color requests to point out the holes in my fabric stash!
I think these are more muted in reality. At least I hope so.
Jenn
recently posted the finished quilts from June, a baby quilt for
a girl
and for
a boy
. The quilts came out great, but
my blocks
don't mesh well with the others since they were so saturated.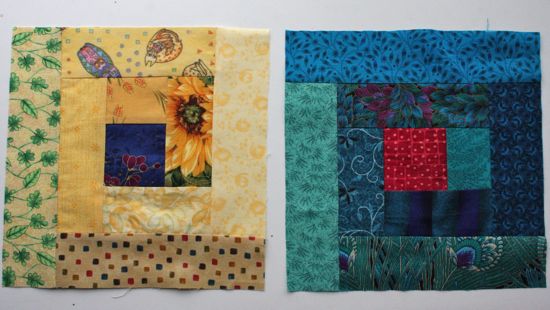 For September, we did scrappy log cabins a la
this tutorial
in "bright jewel tones". I think my stash has more of those colors but now I'm just a little worried. Language can be so inexact when it comes to color!