It's all we get these days up here in Seattle. A moment when the clouds drift apart for just a bit, and there is a moment of sun. Quick! Pictures! 'Cause it'll start raining again soon. I love not needing to water the yard but, man, are my tomatoes sad.
Anyway, I caught a moment of sun this morning and was finally able to photograph my two June blocks for
Sew. Quilt. Give.
This is a new virtual quilting bee (meaning that we don't actually get together physically to work on quilt blocks, not that we're making virtual quilts), and there's still a few spots open, I think. All our quilts are currently destined for donation to
Alexandra House
in Los Angeles, a transitional shelter for women and children in process from moving from emergency housing to permanent housing. If you're interested in joining, check out
the page on Flickr
.
For our first month,
our hostess
requested two disappearing nine-patch blocks, one with "boy" colors: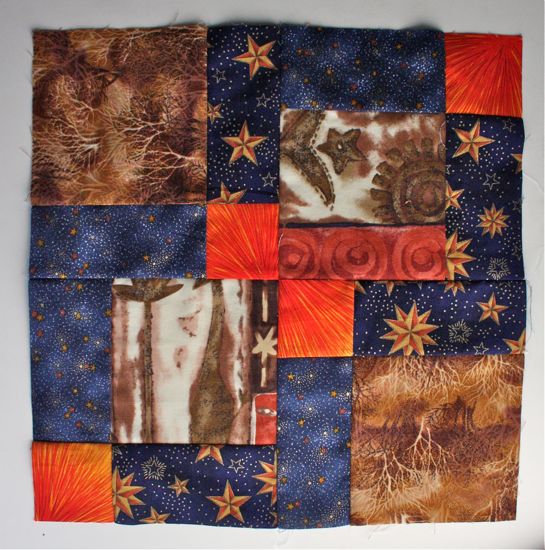 And one with "girl" colors: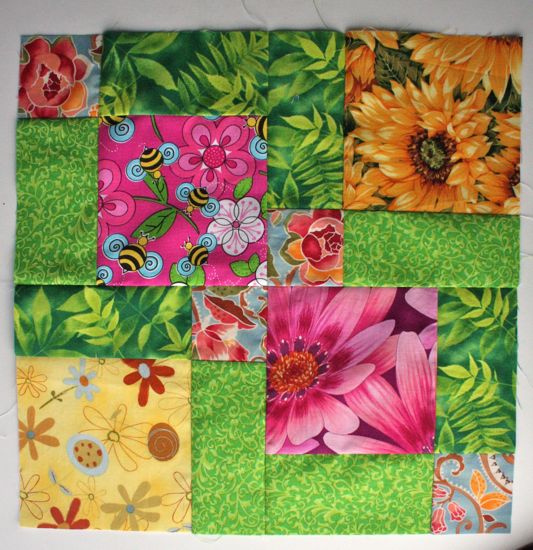 Nothing quite like being assigned specific colors to realize (again) which colors are "holes" in my fabric stash! I mean, I knew I was going to be short on browns, but I didn't expect to be thin in greens as well. I have
lots
of blue, but very little of it paired well with the few browns I had. I have plenty of pinks and yellows (thanks to Caitlyn), but a really uneven collection of greens, all either bright yellow-green or dark forest green. Unfortunately, I'm on Fabric Buying Restriction these days, if for no other reason that I'm simply out of places to put more. Must make progress on not only the works in progress, but all the projects waiting in the wings.
Here's hoping these bee blocks play nicely with the contributions from everyone else!