I was going to post more frequently this week. I was going to finish a project and start at least one other. And then this happened: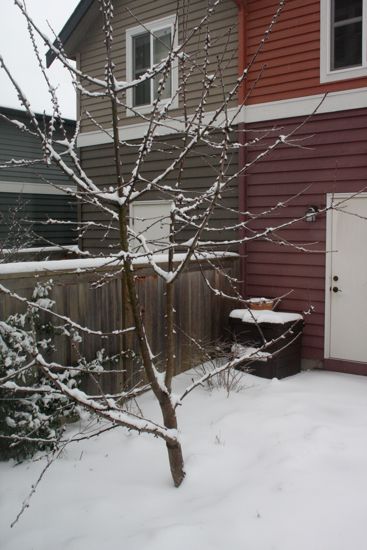 Caitlyn got
her wish
. It has, however unlikely, snowed significantly on Seattle. Given that snow like this is unusual, everything around here shuts down. The train runs, but school is closed, and so are lots of businesses. It's oddly felt like a Saturday, over and over again, every day this week.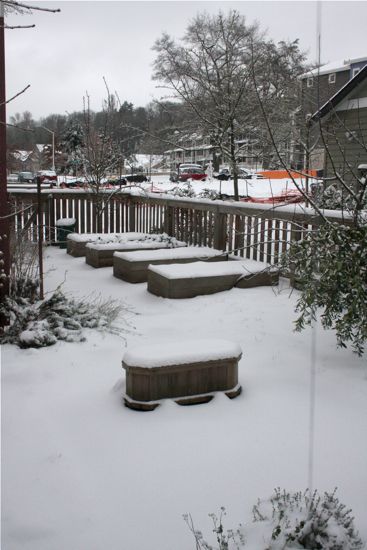 It's still coming down now, although it's shifted back to snow after a stint of sleet/freezing rain that's left a sheath of ice on everything not already under snow. It's actually kind of pretty, the rim of ice on branches and stems, although I worry about my fruit trees losing a limb. The dormant decorative grasses are silvery with ice, and the north-facing Oregon grape leaves are drooping under a quarter inch of ice.
The weather folks say that the snowfall will shift to rain tonight, and tomorrow will be about 20 degrees warmer than today. Looking outside, that seems impossible. But then, it's a magical wonderland out there now, and once the snow stops falling this sense of stepping out of reality will disappear. It'll be icky gray slush as everyone rushes out to squeeze the some of their abandoned To-Dos into the last shreds of the week.