This was Caitlyn's Christmas present from me this year.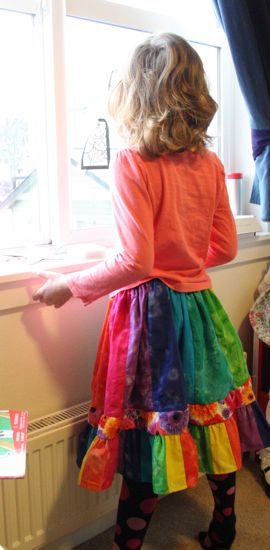 I guess sometimes I don't know how to make a decision. I had picked up a spectrum of 8 fat quarters with the idea that I'd make a skirt for Caitlyn out of maybe four of them. But when the time came, I couldn't decide which four to use. And what was supposed to be a "throw it together in an afternoon" kind of thing turned into a full-blown design project. Because once you know you are going to use all eight pieces of fabric, you have to decide how much and in what order.
The result: a semi-full skirt, suitable for flower fairies or clowns, both of which I seem to have.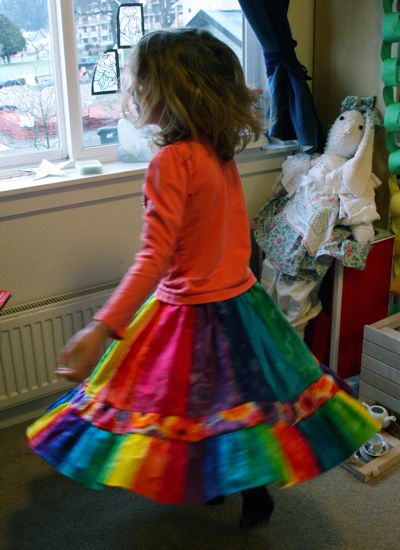 It's my design, although I leaned a bit on the instructions for
McCalls' 5841
. I don't often do clothes without a professional pattern (ok, I think this was the second time, ever), but making this skirt has got me thinking a bit more about learning the basics of how clothes go together. Caitlyn will likely one day get to the point of wanting the same mass-produced fashion her classmates are wearing, but I still will have a terrible time finding clothes that fit me. If I get some basics down, perhaps I can give up on expensive specialty stores and making do with things that are
almost
long enough.