I finished this over the summer, much to the consternation of the other parents observing at circus class - how could I stand to be working on a quilt in the summer, when it was hot?!? Of course, then I forgot to photograph it and then I wasn't blogging much...
Anyway, here's how my
second quilt repair project
turned out: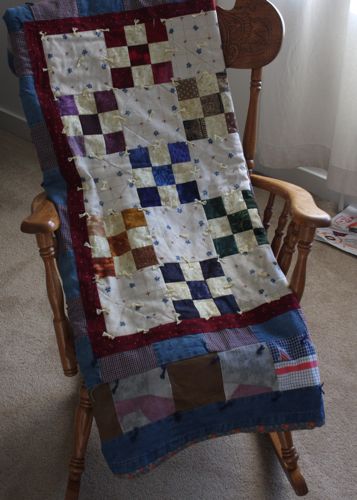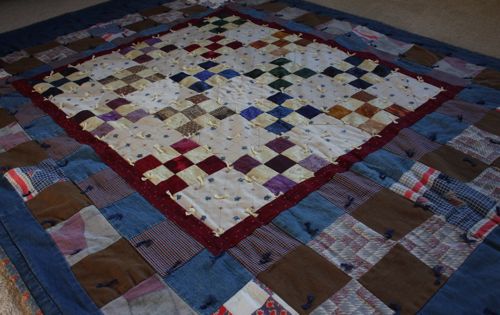 Now that it's raining and chilly, it's now totally acceptable for me to be working on a quilt while Caitlyn's circus-ing. I finished the other one that's been in progress forever yesterday - photos to come next time the sun comes out and the light is decent. Next up, a skirt, a quilt, a dress, another skirt, another quilt, repeat.