A small collection of photos of some of the other things sewn in the last month. The light is all kinds of weird in these photos, mostly because it's February in Seattle.
These were all made from stash fabric, so they qualify for this month's Stashbusting "goals." And since none of them are for me, they even meet the
Challenge criteria
(make something for someone else). That's got to be a first for me.
The January/February blocks for
Sew.Quilt.Give.
(Ok, I also made my blocks for March since I'm hosting, but those will get their own post.) These are all classic log cabin blocks, with no attention paid to which colors go where.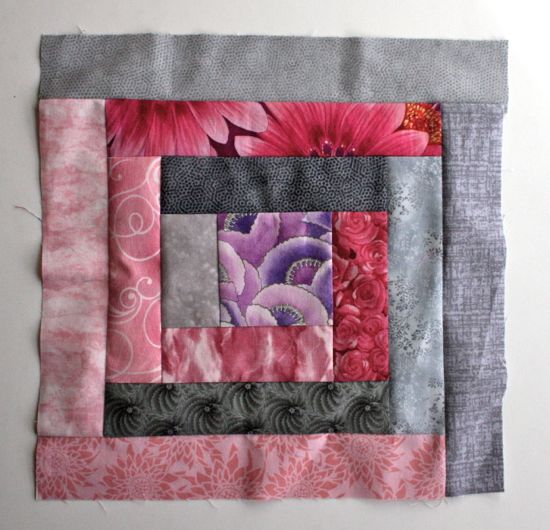 I think this one is my favorite of the bunch.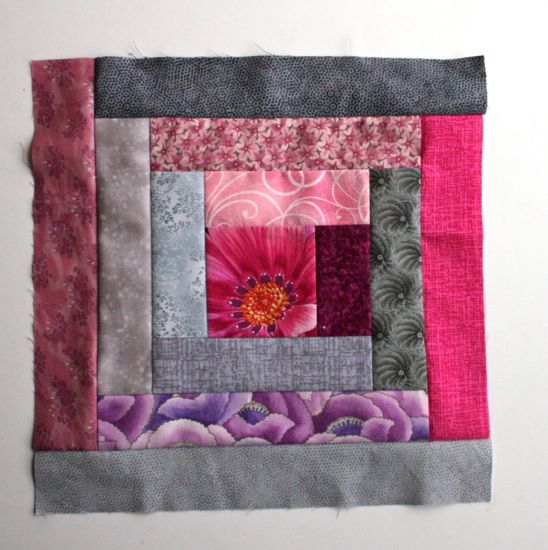 I've never really gotten excited about this frog fabric (little frogs in swimming trunks, with a ball, eating ice cream, etc). Turns out you have to fussy cut the frogs. Altogether, it's a little "meh". Individually, they're cute! This fabric was acquired via stash inheritance, so I've no idea where it came from or how old it is.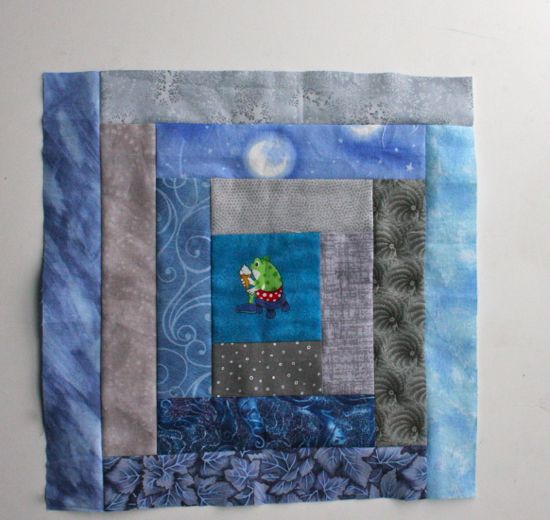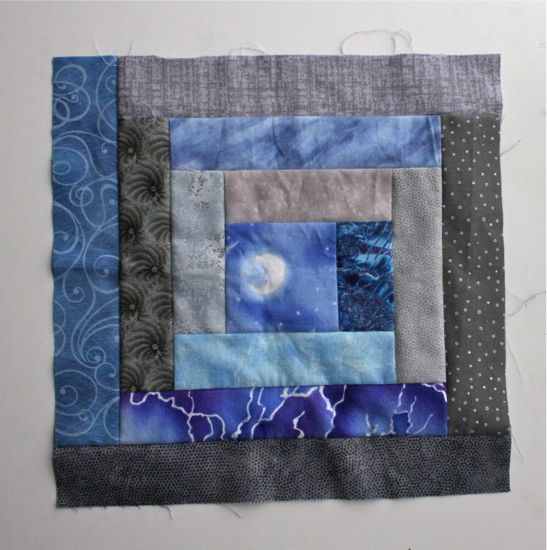 (BTW, the quilt from
August's blocks
is finished.
Check it out.
)
And a couple of drawstring bags I made for my
Sew Grateful Week winners
. These are on their way to new homes, where I hope they will be loved or regifted.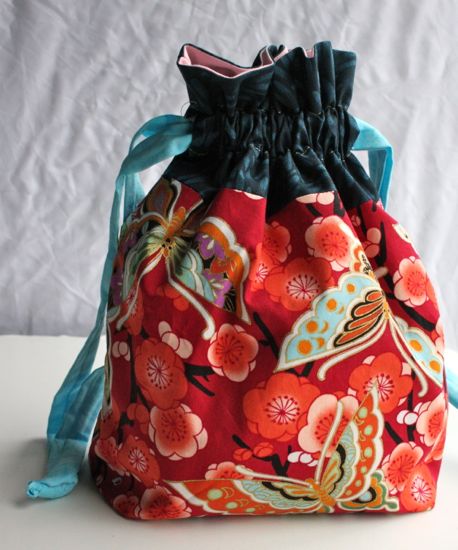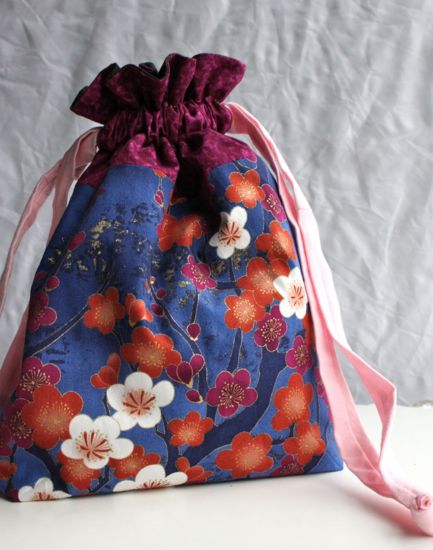 I might make myself a version of the butterfly bag, though...