Back in
March
, I announced my intentions of a personal
Wardrobe Improvement Project
. I made myself a
single shirt
and then there were clothes for Caitlyn and garden things and summer and harvest and preserving. Nothing else for me.
Which is not to say that I've abandoned the idea. This pile is all intended to end up in my closet: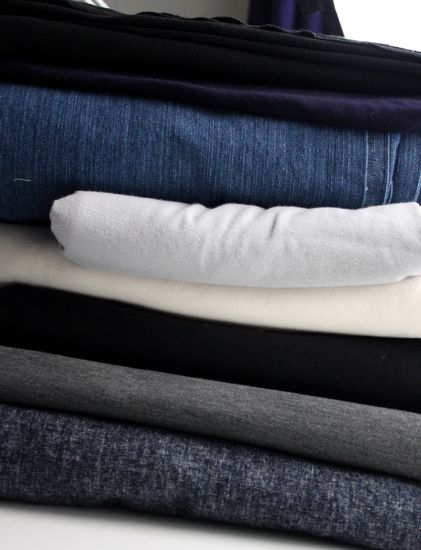 There is a pair of jeans, a pair of black twill pants, a skirt, a cardigan, three other tops, and a possible scarf in this pile. Of course, it's all just
potential
at this point. I haven't actually
done
anything. I've just been collecting fabric and ideas. I've been reading and watching
Cindy
and
Sunni
and
Steph
.
Honestly, I'm a little scared to get started.
What if I can't make things fit me? What if I don't like the look of something after it's all done? What if I flub things up because I'm following a contemporary pattern that doesn't recommend the ideal seam finish or include recommendations for lining (or
under
lining) something?
I know the solution here is to just get started. I know (in my head, not so much with experience) about tissue-fitting and muslins. But I'm still nervous.
But if I don't get started soon, more of my wardrobe is going to look like these shoes: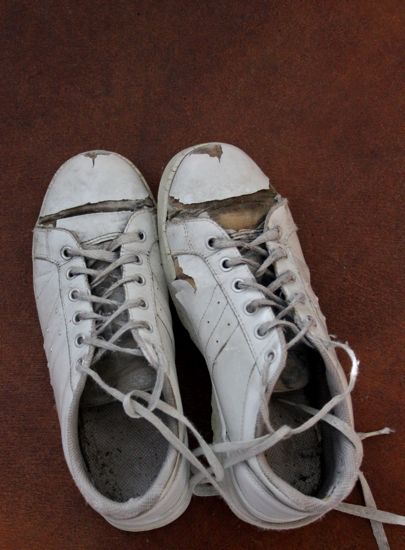 And we can't have that, now, can we?