Remember these?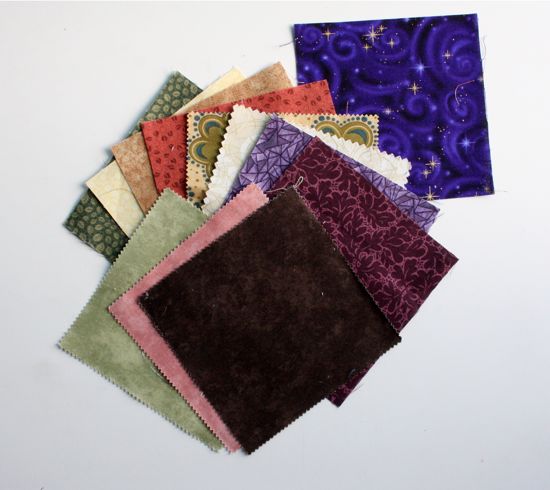 They are the
Charming Travelers
that stayed here when the rest of them moved on to
GrammieQ
.
Want to know what I did with them? Or, at least most of them?
A project bag!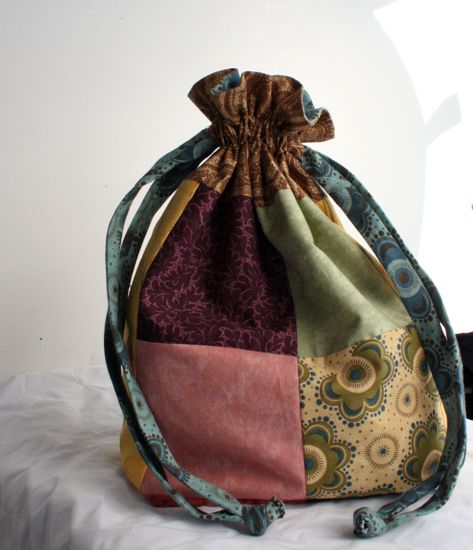 See the tan floral-ish square in the lower right? That's the charm that influenced all my choices. I used the blue colorway of this fabric to
back a quilt
a couple years ago. So the arrival of this other color meant I was going to do something that brought both colorways together.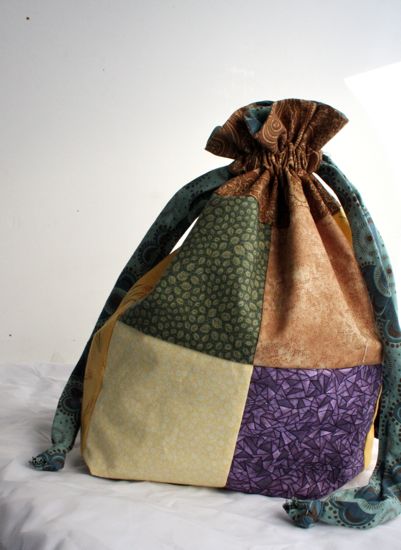 The blue version of the fabric is the lining inside the bag (which you can't really see in these photos) as well as the fabric drawstring. I used 10 of the selected Charming Travelers for the outside and added in a couple other pieces from my stash. The bag is
Jeni
's
Lined Drawstring Bag
pattern, which I use all the time. I like bags, it seems.
I've put my cross-stitch project in this bag. Something about not having my portable projects in beat up, gallon size freezer bags makes me unreasonably happy.
(No pictures of the cross-stitch project; I expect it'll take me years to do. Although maybe I should take a photo of it at the same time every year, like I mark Caitlyn's height on her closet wall around her birthday every year. Should I mark the passage of Februaries in photos of my cross-stitch tiger?)