I'm borrowing an idea from
elsie marley
for some of my summertime posts: brief updates so we can get back to the fun stuff.
With that in mind, here are a handful of photos from our annual Picnic Brunch at the
Fremont Fair
and Solstice Parade. In case you need the naked bicyclist photos from this year, they are on
Flickr
, taken by other people. (Ahem, notice the word "naked" in previous sentence. I mean it.)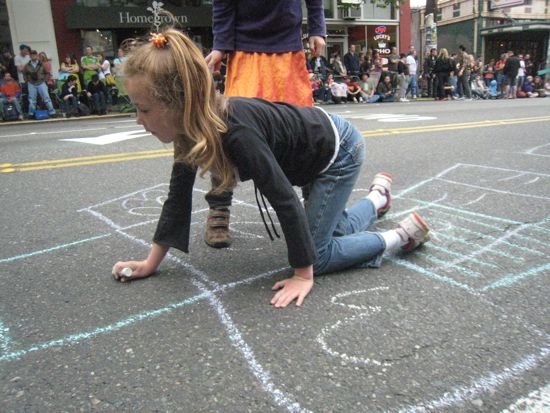 Pre-parade street decorating. The only time each year when it's ok to say to your kid, "Go play in the street!"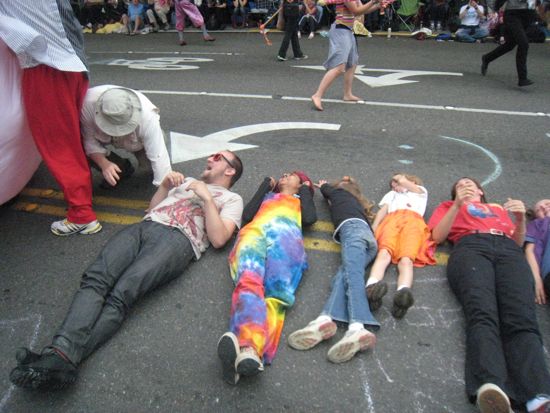 About to be run over by a huge beach ball (more than one story tall!).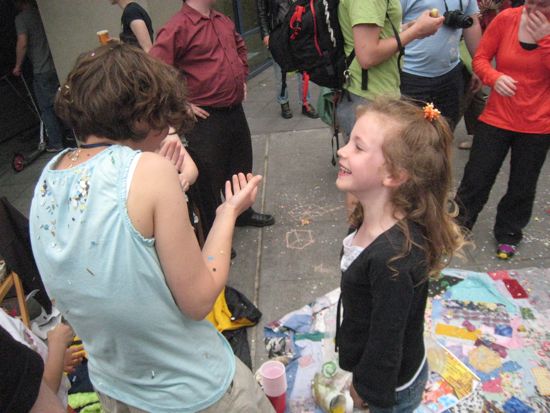 Egging friends with confetti eggs. This year, I've learned (from
Spider
magazine of all places) that the eggs are called cascarones. You would think I would know that after years in Santa Barbara.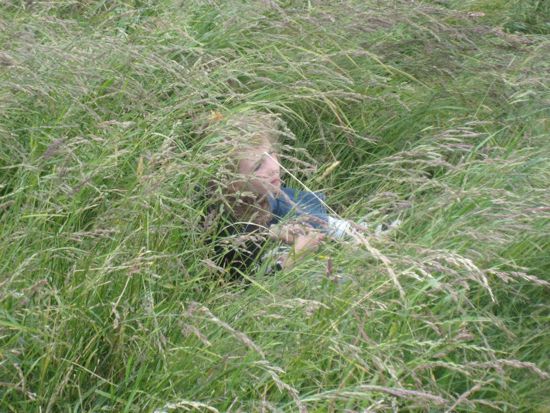 Enjoying some post-parade time in the grass at Gasworks.