Caitlyn has been eagerly anticipating the arrival of her newest cousin, pretty much ever since she was given the ok to talk about it. And yesterday she was able to hold the baby.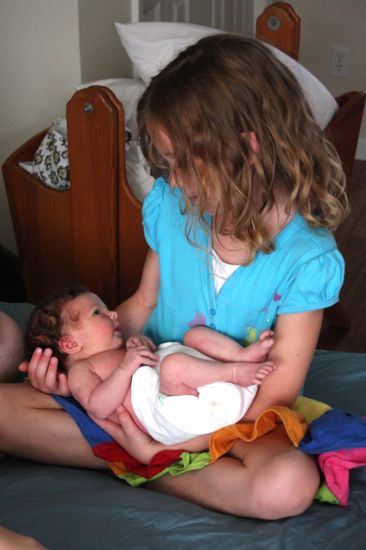 She's talking already about babysittting, which freaks me out a bit. I guess it's true that Caitlyn will be 12 when this little one is 6, and they probably could be allowed to walk to the park together or something, but it's entirely possible that
I
won't be ready for that when the time comes.