This is the first year we've bought a tree for Christmas. There's only been one Christmas since Caitlyn was born that we stayed at home, and getting a tree never made much sense those years. The year we didn't travel, we decorated the
Norfolk Island Pine
(which still needs a new home); it made a strange-looking Christmas tree and it meant that Christmas more or less got confined to the sunroom. Not the most ideal set up.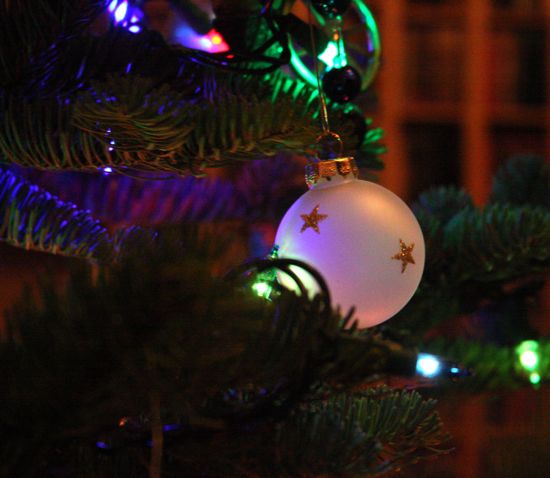 We don't have a large house, though, so finding a tree that wouldn't render the living room unlivable for the next three weeks was a challenge. Everyone seems to want tall trees, judging by what the market has available. And in looking for a tree, I found I missed the unshaped Douglas fir option from my childhood - the shaped trees are these perfect cones that you don't hang ornaments on so much as frost them on the tree's exterior.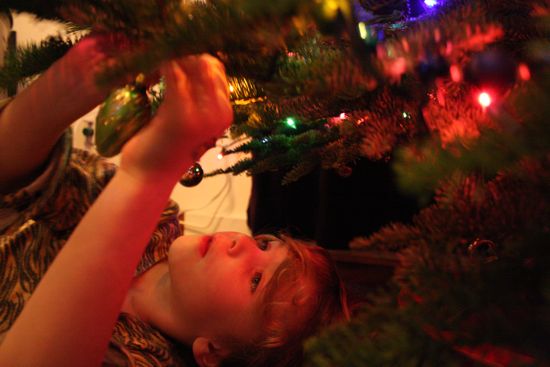 We settled on a noble fir, of approximately Caitlyn's height (and hopefully, she won't ask for future trees to always be her height!). It's conical without being regular, and you can still see the TV from the couch. Caitlyn did much of the decorating after I'd strung the lights and Ian hung the garland. The next challenge is going to be helping Caitlyn remember that the ornaments are not toys.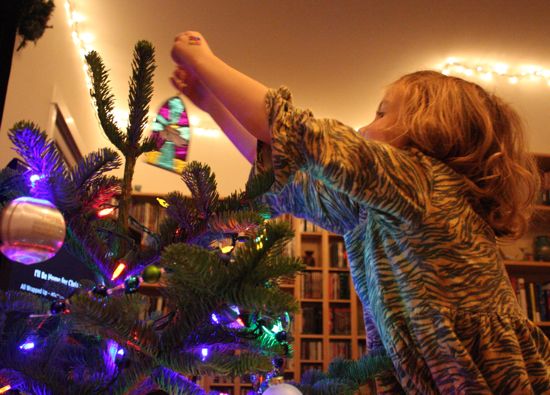 Of course, once the tree was decorated, she wanted to open the three early presents that were under it. And was heard to whine as she headed upstairs to bed, "I can't
wait
until Christmas!"