I'm a horrible person because I don't remember who made this doll for me.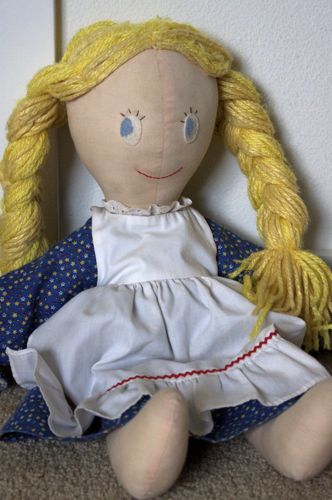 I think it was my grandmother, Mom's mom, but it might have been my great grandmother. It might have been Mom. I don't remember. I've been told several times and the information just doesn't stick.
I do remember playing with this doll a lot. I liked to braid and rebraid her hair. She's stained on one hand, probably from being taken outside too much, or being held by my own grubby hand. Disturbingly, I never named her. She has always been The Ragdoll.
She's Caitlyn's now. And I've made her a new dress.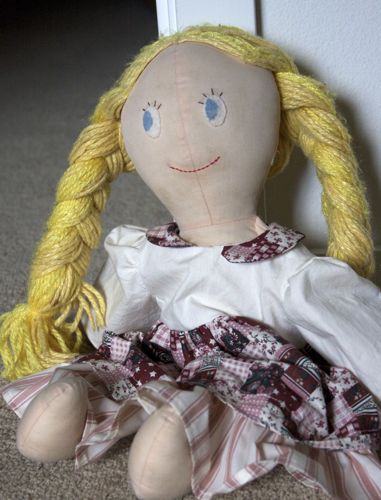 I may have gotten a little carried away and made it too long. And the pattern is for a "conventional" doll, so it doesn't fit right. This is the last time I make that collar; it won't lie flat and the facing is always sticking out. I figure if I make a few more outfits, I'll get the bodice adjusted properly. Caitlyn certainly wants more clothes for her "baby".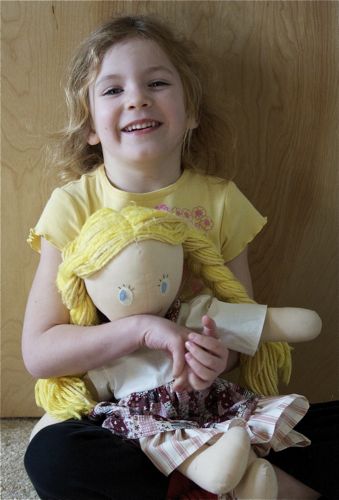 Her name is Isabella.