Frosting, sprinkles, political engagement - what's not to love? Caitlyn and I joined some friends at
Cupcake Royale
yesterday for
MomsRising
's Project Cupcake. The project: decorate 155 cupcakes for delivery to state legislators in Olympia to remind them that although the kids can't vote, that's no reason for the state government to try to fill the
$2.7 billion budget shortfall
by cutting the programs kids need.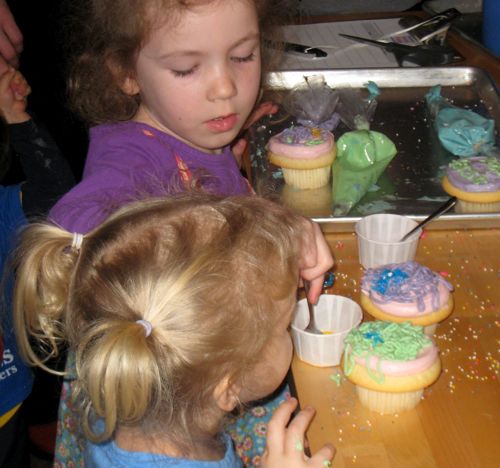 Caitlyn probably decorated close to ten with sprinkles and extra frosting in piping bags; I think I only did two, maybe three. All told,
181 cupcakes
went to Olympia today. And Caitlyn managed all this without getting her finger in her mouth or frosting on the bums of strangers while weaving through a crowded space. Later, when asked what she did that day, Caitlyn announced, "We made cupcakes for the government!", so I think even my civics explanations were a success.
Of course, you can't decorate cupcakes without also eating one: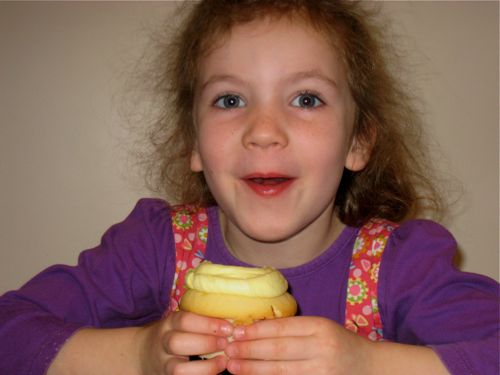 There was a lemon drop hard candy on the top of Caitlyn's. I made her eat the whole cupcake before she was allowed to eat the candy. Mama's strict like that.