Sometime the makes are small things. Fortunately, I'm not always working on things that are
10 feet long.
I've extended the stashbusting theme to the box of yarn. Thus far, yarn hasn't been as much of a weakness as fabric, and I've been pretty good about keeping the yarn contained. The box is full, though, so most of my crochet projects have been about finding uses for the things I already have. Thank goodness for Ravelry's search features that let you look for things based on the amount and kind of yarn you have!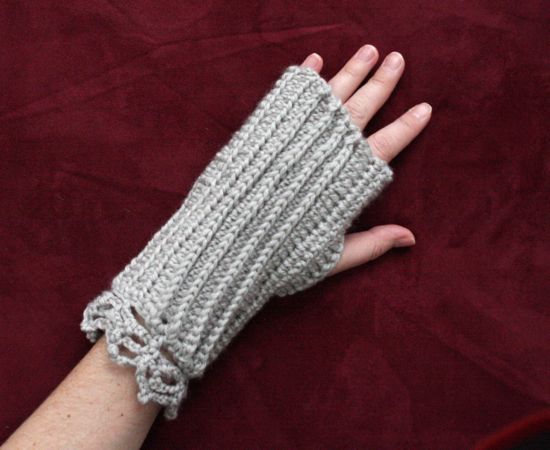 These are "
Tula's Mitts
" and I used up some more of the yarn left over from this cowl which I apparently never blogged (the pattern is
here
and mine is gray, too). The mitts were a quick project and one I might do again, although without the lacy bit. I don't really like how that part came out - too fiddly.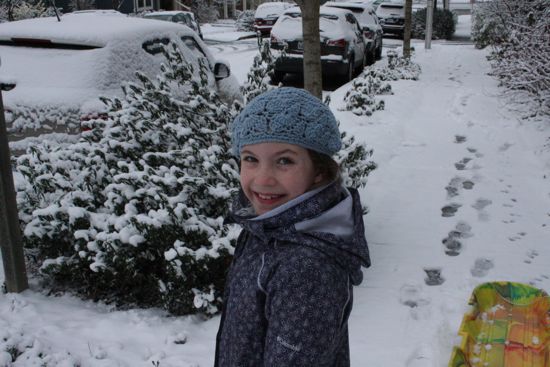 This utterly-impractical-for-snow hat is "Gloria's Happy Hat" from a free download from CrochetMe. The yarn is left over from
this blanket
. Don't ask why I had a skein of light blue and a skein of gray left over from that project but absolutely nothing of the navy.
I'm not sure how much Caitlyn will actually wear this hat. It's more of a fashion accessory than a wear-it-and-be-warm kind of hat. She's always so enthusiastic to receive something (and has no problem requesting things - she has asked for her own version of
this shawl
which I made recently (no pictures yet)), but I wonder if the magic is in the receiving and less in the using. Also, I may have made the band a bit tight. My skills at correctly sizing yarn things need work.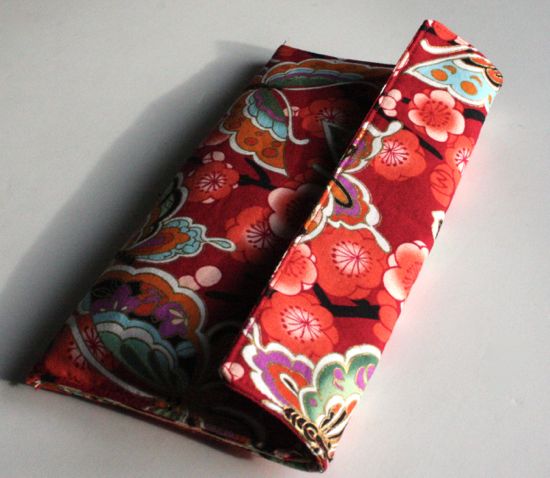 I'm hoping she gets more use out of this: Caitlyn's very own "Tangle Pocket", which I made for her for Christmas.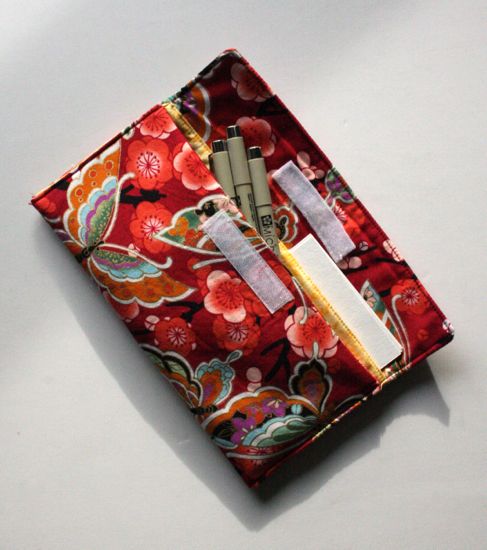 It's a minor revision of the one I
made for myself
a couple years ago; this new one has the pocket added to the inside instead of sewn on the outside. It holds the recommended Micron pens and a pencil in the wide pocket and has two tile pockets, one for blank tiles and one for finished
Zentangles
. Caitlyn's been exploring tangling with me on occasion; it might not last but at least she's got a space to store these things.
I've got plenty of big projects, and always several things going at once. But sometimes it's nice to have a small thing that you can do and be done, yes?