Sew.Quilt.Give.
, the online quilting bee I participate in, is back for another year of charity quilting. January's blocks were based on
this tutorial
from In Color Order. Look familiar? I've
made this block before
.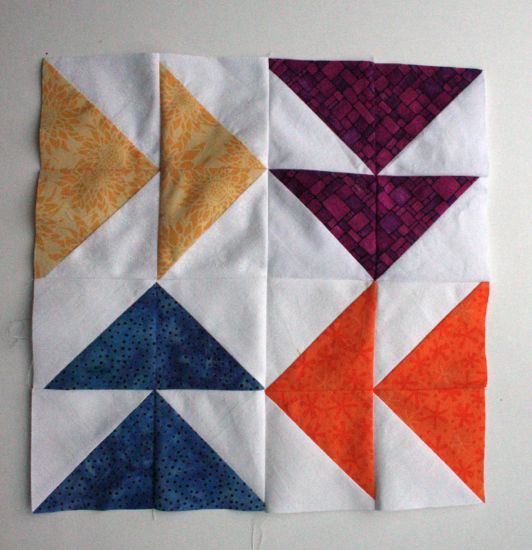 This month's bee leader has asked for brights, so I hope these will blend nicely with all the other blocks. I did use prints, but they are of the tone-on-tone variety, so they almost read as solids. Also, I don't think the orange is quite this aggressive in reality; orange is tricky to photograph well, I think.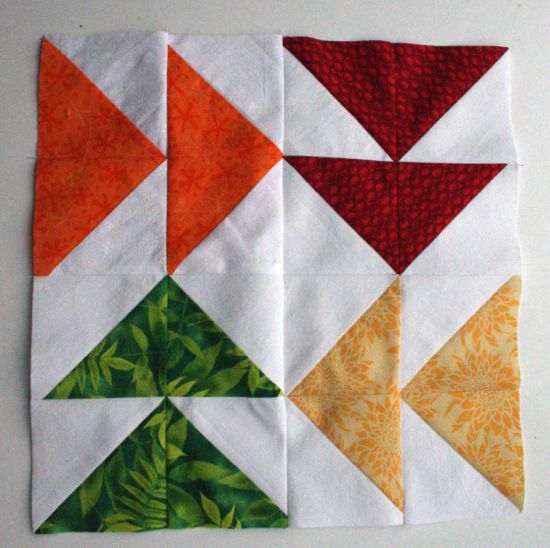 While we're talk SQG, I'm attaching the binding to my quilt from last March, finally. My friend Marissa and I spend something like 10 hours quilting it on Marissa's long arm a few weeks back. (Thanks, Marissa!) Somehow it's not as huge when you think of it as being 120 inches long, but the minute you convert that distance to feet and realize you're working with
10 feet of quilt
suddenly it's a smothering quantity.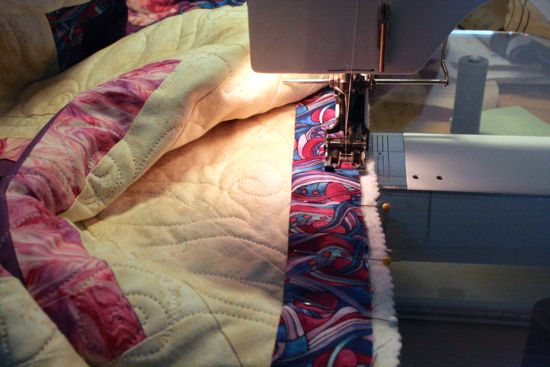 So, yeah. I'll be sewing binding for a while. It's only roughly 410 inches all the way around.