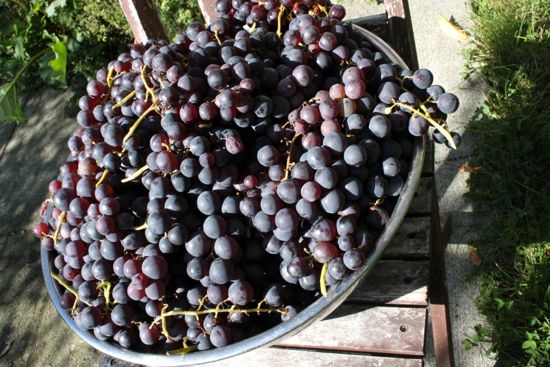 This is the third bowl of grapes harvested this year. This is the biggest bowl I have, sitting here in one of our patio chairs. I didn't weigh it but I expect it's about 25-30 pounds of grapes.
At the time I brought this bowl in, I already had 8 pints of home-dried raisins in the fridge.
I now have several pounds of frozen grapes in the freezer.
And I've given away grapes to several neighbors, at least one of whom had jelly ambitions.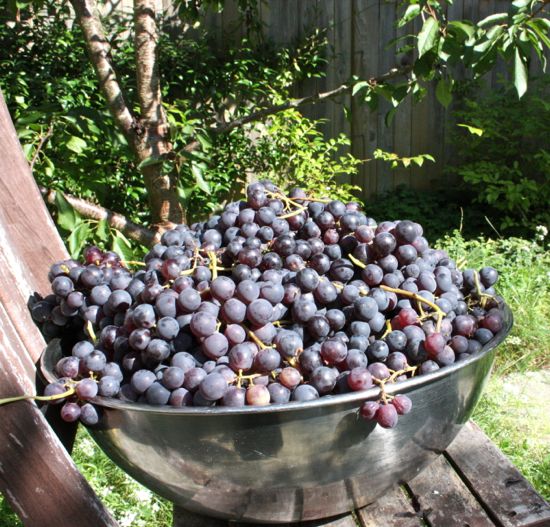 I have not made grape jelly this year as we are still eating our way through the batch from a few years back. Turns out I easily make more jam/jelly than we eat.
Clearly, I need to prune the grape back harder. Or I need to know someone with a grape press and penchant for small batches of wine.
Introductions appreciated!