Look what came in the mail last week: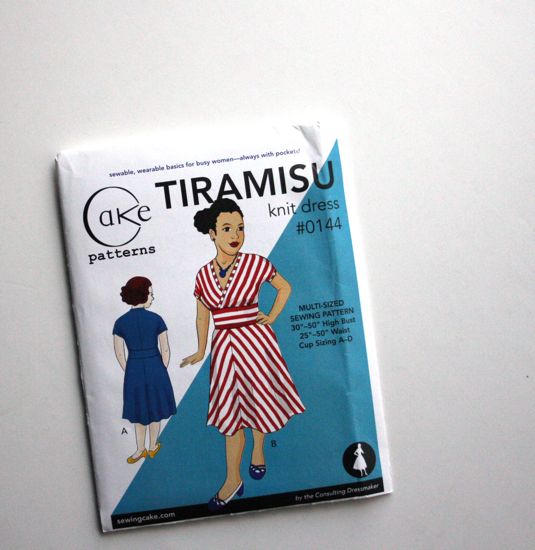 StephC
over at
3 Hours Past
has launched
Cake Patterns
, focusing on make-able, wear-able, everyday wardrobe options, "always with pockets"!
Tiramisu
is the first pattern, and I'm extra excited because Steph is going to do
a sew-along
after the first of the year with info for the knits newbie. (Ok, maybe I've done a few things with knits in the last year, but I still feel awkward and intimidated around them.)
Oh, and Steph is doing a
pre-sale "circus"
this week for Cake's second pattern,
Pavlova
, a wrap top and skirt. I bought my Tiramisu pattern during the last pre-sale (Steph uses the pre-sale to fund the printing run for the pattern) which basically worked out to a reasonably priced multi-sized pattern with free shipping.
If you think you might want a Pavlova of your own, get it now! I'll probably kick myself later for sitting this one out - I've got to make some progress on the pile of projects before I add any more!