With a little sunshine here, I've finally gotten some photos of the
Blogger's BOM
blocks from the last three months!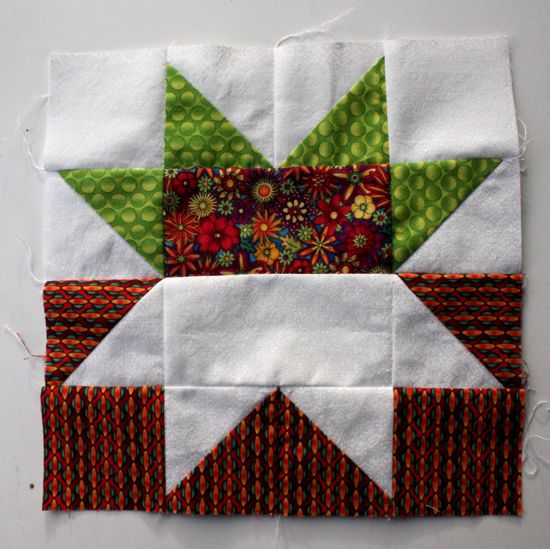 November's block, a "Split Star". Part of me wishes that I'd done a little deviating so that the patterned fabric in the third row from the top was vertical and matched the other instances of that fabric. Not really sure I'll tear out the seams and make that happen, though.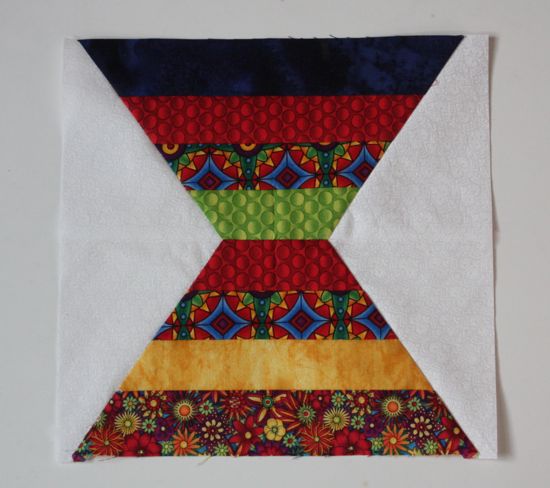 And January's block, "Scrappy Sands of Time". I spent a lot of time fussing with the fabric selection for this one, not just which ones to use, but which ones to repeat and then figuring out which order to put them in. When it's just strips like this, a lot of my fabrics for this project read as red. This block has felt a little more "modern" than I like, but I'm suddenly thinking that some really interesting things could be possible with the right colors in the stripes.
Here's hoping I don't fall so far behind again!