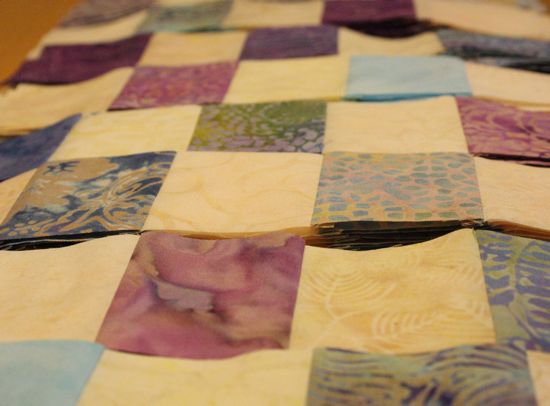 Last week's strip sets
are this week's strips. Next up: piecing these together into blocks, which are likely going to be next week's project, despite being part of
this week's instructions
. Cutting 16 strip sets into approximately 272 (give or take a few) strips takes a bit longer to do than it does to say.
Quandary of the moment: do I put these strips together somewhat randomly or do I try to organize them into thematic blocks? I'm leaning toward the random approach since it feels a little late to be organized. There are a few highly organized strips sets in the
Flickr pool
(
here
and
here
), and I think those quilts are going to be amazing. But since I chose my fabrics with a "meadow of purple flowers" in mind, that's probably how I should continue. Suggestions?