I finished the strip sets for
Rachel's
Postage Stamp Quilt Along
over the weekend. Just in time for the next set of instructions!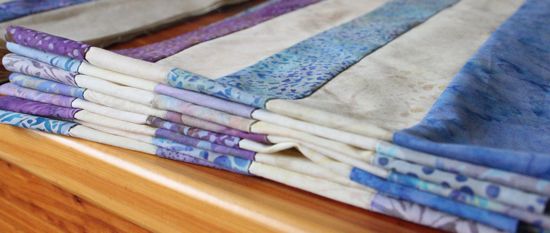 Strip Set A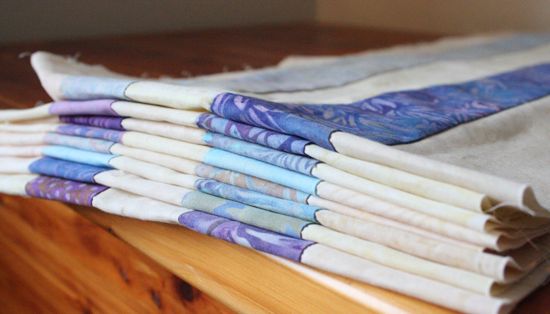 Strip Set B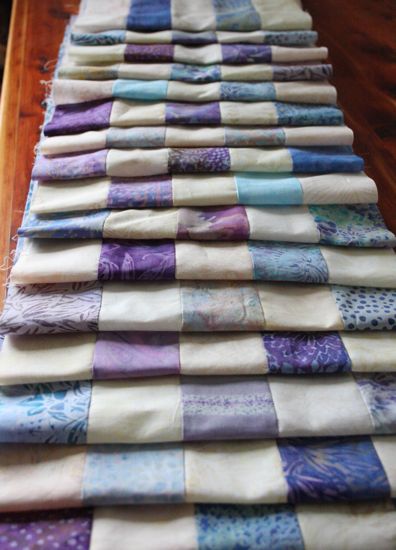 And both sets, alternated to give a sense of how the final quilt top will look.
It's turning out a bit more on the blue side of things than I expected. That's one of the challenges (and possibly a fun part) of buying jelly rolls of pre-cut fabric: it's all rolled up and you're left trying to figure out what you've got by looking at a bunch of edges. On the other hand, there are fabrics that I wouldn't gravitate toward when looking at the full pattern on a bolt but just sing for me when all I've got is a narrow strip. Weird, huh?
To see what other people in the quilt-along are doing, check out the
Flickr pool
. There are over 200 people participating in this quilt along, and there are some amazing-looking strip sets in the pool. Some folks are using jelly rolls I thought about (now I get to see what those rolls look like on the inside!), and some folks are using some color combinations I wouldn't have thought would pop the way they do. In a way, it's almost like making a separate quilt for every pair of jelly rolls I thought might play well together - only without the actual work of making more than 20 quilts!