Congratulations to the winners of my Sew Grateful giveaway!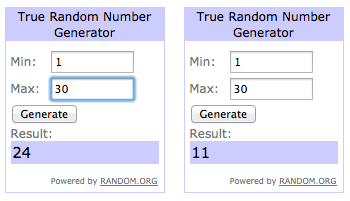 Fabric #1, the peach colored silk, is headed off to Commenter #24, Emily, who said:

And Fabric #2, the lighter weight bronze silk, is off to Commenter #11, Laurie, who said:

Congratulations to both of you! Your new fabric will be on it's way on Thursday, since the post office is right next Caitlyn's circus class.
And thanks to everyone who commented. I think 30 comments is a high water mark for this here little space on Teh Interwebs. Thanks for stopping by! Do feel free to stop by again for tea and muffins, quilting and sewing, gardens and randomness.