And here's the last of my completed KCWC things.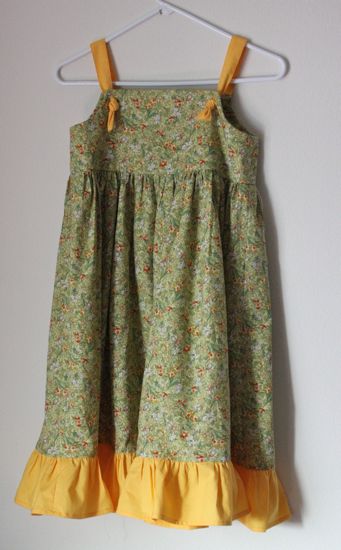 This is
McCalls 6387
. I picked up the fabric on a whim while at
Stash
, and while I love the print, I think it's too small for this dress. It's got these sweet little daffodils on it and you totally can't tell for all the gathers.
It's cute and simple... and a bit too big. I held the pattern pieces up to Caitlyn several times but there's almost two inches of extra space in the width of the finished bodice.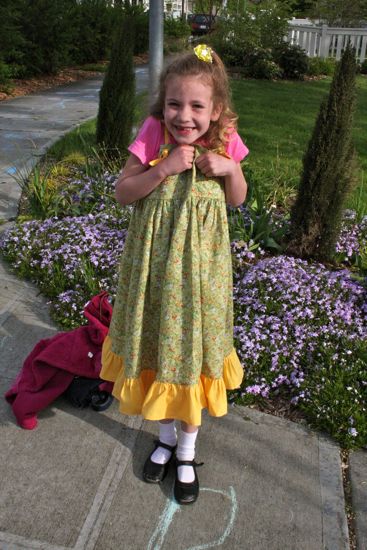 Check out how much fabric is bunched up there between her hands! Grrr!
Oh, well. At least it spins.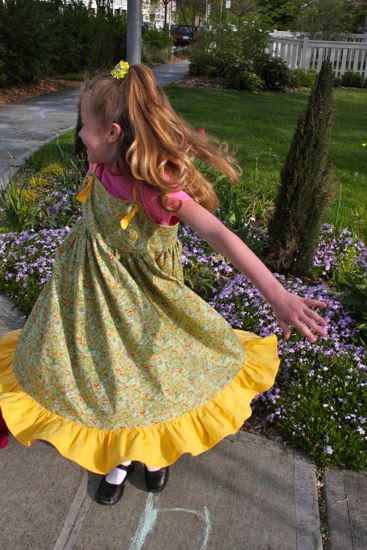 It's loose and breezy, good for summer. I guess it's not a total wash.