I didn't finish them in time for Caitlyn's birthday, but I did eventually finish the
thrift store experiments
, or at least part one of said experiments.
I had started out thinking I would make the dress version of
Patterns by Figgy's Tee for Two
. But, as
previously noted
, there isn't enough fabric lengthwise in an 5x large shirt to make a dress that wouldn't be horribly indecent on my tall offspring.
I'd run into
this t-shirt dress pattern
a few times and almost made the Figgy's dress as much as I could have and then added in tiers of contrasting cotton to get the proper length. In the end, though, I just made a shirt: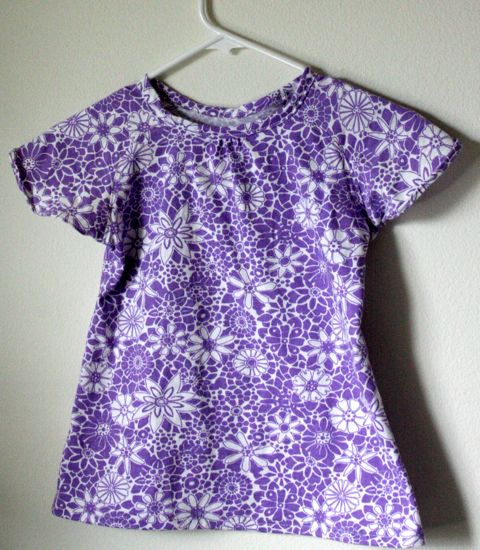 And a skirt: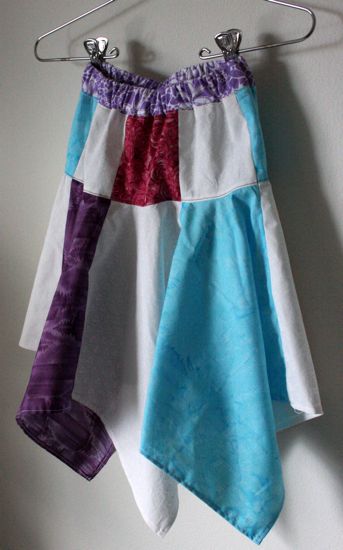 I'd read
Filth Wizardry
's
how to make a pirate skirt
over at
Alphamom
and had bookmarked it as a Cute Thing to Make. In keeping with the thrifted theme of the shirt, I didn't go shopping for bandanas but used stash fabric (I think the bandana versions are cuter -
go check them out!
). Since I didn't have enough of anything, the skirt ended up kinda patchworky, maybe even a little
Harlequin
. If I were to do it again, I think I wouldn't alternate colors in the top band in the hopes it would come out a little more flower-fairy.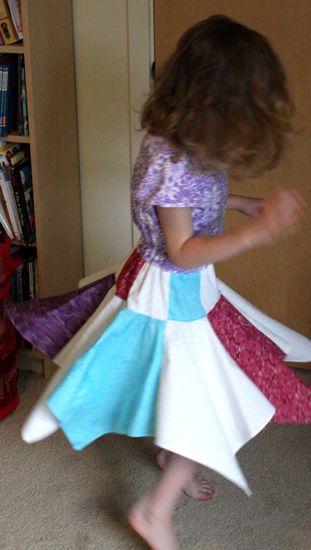 Caitlyn doesn't seem to mind. These are her favorite wardrobe pieces at the moment, although since she seems firmly in the New = Best camp, perhaps I shouldn't read too much into that.